Weekly Wrap-up; Tata Launches Nano GenX, Renault Unveils Kwid; CarDekho is Now Available in Hindi, Tamil and Telugu
Modified On May 22, 2015 06:14 PM By Sourabh
This week, Tata Motors launched the updated Nano GenX at Rs 1.99 lac. The AMT model XMA gets a price tag of Rs 2.69 lac while the top-end XMA variant is priced at Rs 2.89 lac. Among other launches, Mercedes-Benz also introduces its armoured vehicle S-Class S 600 at Rs 8.9 crore. Renault, the French automaker also did the World Premiere of KWID in Chennai and showcased its SUV styled compact hatch which will be priced in the range of Rs 3 to 4 lac. In the upcoming car launch news, Mahindra has recently teased XUV 500 facelift which will be launched on Monday 25th May, 2015.
Launch News
Tata Motors Launches Nano GenX at Rs 1.99 lac

Indian automobile giant Tata has unveiled the latest version of it's cheapest hatchback - the Nano. The GenX Nano starts at a 1.99 lakhs for the XE variant and goes up to 2.49 lakhs for the XT variant. The GenX Nano sees the debut of the AMT or 'Easy Shift' on the little Tata with prices starting at 2.69 lakhs for the XMA variant and 2.89 lakhs for the top of the line XTA variant. All prices are ex-showroom Delhi. The XMA variant shall be made to order and be available on sale post-August 2015. Read More
Mercedes-Benz India launches S600 Guard at INR 8.9 Crore onwards

Mercedes-Benz India has launched the armoured version of its flagship luxury sedan, the S-Class. Christened as S 600 Guard, this vehicle offers the occupant VR9-level of ballistics protection and costs a whopping INR 8.9 crore and onwards. Read More
Upcoming Car News
Confirmed: Mahindra to Launch Facelifted XUV500 on 25th May, 2015

The homegrown Utility vehicles manufacturer Mahindra and Mahindra will launch the facelifted version of XUV500 on May 25, 2015. The automaker has started teasing the upcoming model on its website with tracker displaying the remaining time to launch. The SUV was first launched in 2011 and the facelift for this car was long expected from the people. Read More
Five Cars That Are Coming Our Way!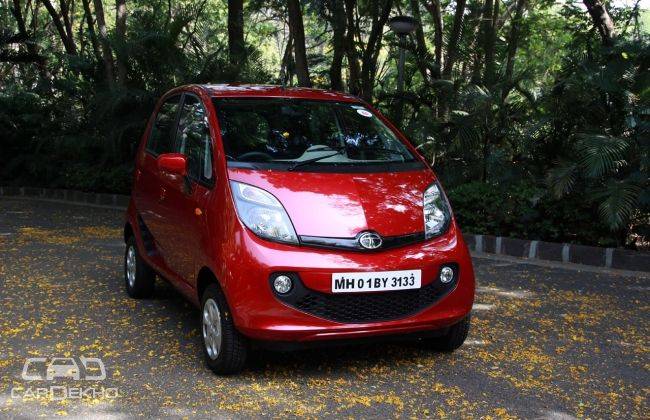 Indian auto sector is lately experiencing a boom with a host of launches in the past few years, both in luxury and budget car segment. And this rise in our automobile market is only going to escalate to new heights in the coming times. In 2015, a lot have been introduced till now and a few to name are Datsun Go+, Tata Bolt, Merc's CLA-Class, Hyundai i20 Active, Mini Cooper S, Renault Lodgy, RS7 Sportback, and the list goes on. To refresh your memories, we list 5 eagerly awaited cars that are about to hit the mainstream in a matter of few months and will do good with their flesh and bones. Read More
Exclusive: Upcoming Honda Jazz Interiors Spied, Offers Automatic with Paddle Shifters

Here are the very first interior spy shots of the upcoming Honda Jazz, the company will re-launch the hatch on July 8th, 2015; bookings are expected to start next month. The cabin is similar to that of the City while the rumored steering mounted paddle shifters are now confirmed with the spy shots, and not-to-miss, it's a segment first feature. Moreover, the 2015 Jazz will offer both petrol (1.2-liter i-VTEC) and diesel (1.5-liter i-DTEC) engines along with two transmission option - manual and CVT automatic with paddle shifters (petrol-only). Read More
First Look at the New Renault Kwid, to be Launched in India Around Festive Season

Renault has unveiled it's compact car called the 'Kwid'. The Kwid shares its name with the concept Renault showcased at the Auto Expo back in 2014. While the Kwid concept was loud and in your face, this little Renault is rather subtle in comparison. Renault hinted at pricing this compact car between 3 to 4 lakh rupees. This pricing would make it the cheapest Renault on offer, in India. Renault aims to launch the vehicle during the festival season, around September or November 2015. Renault has been very bullish in the Indian market - opening 157 new outlets across the country in 2015. They aim to open 280 outlets across the country by next year. The Kwid remains an India-only offering for now, but may be exported to neighboring countries in the future. Renault calls the Kwid, it's 'Conquest Car'. What's all the fuss about? Read on. Read More
Datsun Redi-GO to Launch Next Year in India

Renault has unveiled today its new entry level Kwid crossover styled vehicle in the country and is scheduled to go on sale in the coming festive season in-between September and November. On the other hand, Carlos Ghosn, CEO Renault, Nissan and Renault-Nissan Alliance said that Nissan's version, that is Datsun RediGO, will feature different styling compared to the Kwid and will be launched in India next year. Moreover, both of the vehicle's concept versions were revealed at the 2014 Indian Auto Expo, although, Kwid is making an early entry among the two in our market. Read More
Four Real Deal SUVs Coming Our Way!

Big! Bad! Bossy! SUV segment defined simply. And these three words are the ones that we Indians like the most about the Sports Utility Vehicles. Let alone what they can do in their flesh and bone in off-roading to be precise, we just like the don't-mess-with-me image of a UV. As most of us seldom take our mud bashers off the tarmac. But this doesn't make our new car buying list devoid of these bruisers and the SUVs we are mentioning here will only make your list longer. Read More
Mahindra S101 compact SUV spied production ready in Chennai

Mahindra is gearing up to launch its compact SUV, codenamed S101, and the production ready version was spied in Chennai. The car was seen in its final stages of testing under the peak summer heat of Chennai road, but still completely covered. The Mahindra S101 will be a sub-four-metre SUV and will be launched this year along with the new Bolero and XUV500 facelift. Read More
Fiat India Teases Abarth 500, Launching Soon!

After all the delays, Fiat India is finally introducing the Abarth brand in India as the Italian manufacturer teased the upcoming Fiat Abarth 500 on their website. The Abarth 500 was showcased at the 2014 Indian Auto Expo and is expected to launch in coming weeks. Fiat India will further strengthen the portfolio in the country with the addition of Abarth versions of Punto EVO and Avventura in coming months. Moreover, Abarth 500 will also start Fiat's launching spree in the country, apart from the Punto-EVO/Avventura's Abarth versions, we will have Jeep brand in the country with Wrangler and Cherokee. Read More
Fiat Unveils Aegea Sedan

Fiat has revealed Aegea sedan at the on-going 2015 Istanbul Motor Show in Turkey. Though the Italian automaker has not confirmed that whether this sedan would be the Linea successor or not, but this is most likely to replace Linea. FIAT Chrysler Automobiles promises that Aegea is developed from scratch rather than derived from a hatch. Moreover, it will go on sale from November in Turkey and later in over 40 countries across Europe, the Middle East and Africa. Speaking of India, Fiat did not confirm the arrival of Aegea in India but it is expected that this vehicle will replace the slow-selling Linea in the country. Read More
News From Round the Corner
CarDekho.com Launches Three Vernacular Websites


CarDekho.com has announced the launch of its portal in the three most widely spoken languages in the country: Hindi, Tamil & Telugu. Part of Girnar Software, CarDekho.com has been in the news for acquisition of Gaadi.com & BuyingIQ, and having raised 300 crore rupees in its series B funding. Read More
Tata Nano GenX Launched: Features and Highlights

Tata Motors has finally launched the much awaited Nano GenX at the starting price of Rs. 1.99 lac while the XMA Easy Shift (AMT) is priced at Rs. 2.69 lac. The automated manual transmission variant of Tata Nano is around 1.3 lac cheaper than its nearest competitor Maruti Suzuki Alto K10 VXI AGS. Apart from new front profile, the hatch from home grown manufacturer also gets many first and best in segment features like Sports Mode in AMT, creep function and powerful air conditioning. Let's find out everything this car has to offer. Read More
Competition Check: Tata Nano GenX Easy Shift vs Maruti Suzuki Alto K10 AGS

Tata has taken the crown from Alto K10 as country's most economical automatic vehicle today with the launch of 2015 Nano GenX Easy Shift. Both the vehicle uses the same Automated-Manual Transmission. So we pitch Tata's closest rival on a spec comparison, although Nano AMT costs nearly 1.3 lac less compared to Alto K10 AMT. Read More
Interesting Feature Article
Driving on the same road every day, read this!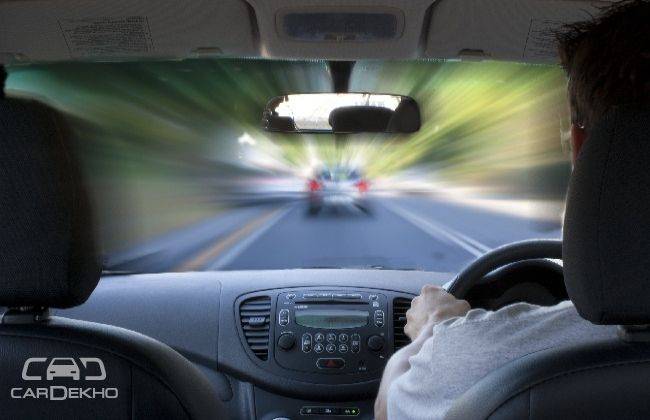 For most of us, especially living in metropolitan cities, daily office commute has become a necessity than a choice. You have to drive the same stretch of road every day, up and down, all getting bored sitting in one seat. This does mean your mind starts to wander away. You lose full concentration sometimes, might drift away from the drive path momentarily before you regain control. But you ignore and keep going. This is daydreaming and is actually a risky exercise which must be minimised. Read More
Top 5 Value for Money Cars

New car prices have been on a constant uphill climb. Add to that the fact fuel isnt exactly getting any cheaper, what you get is a confused Indian customer. What does he do in a scenario like this? He hunts for vehicles that make most sense for the money they command. We compile a list of what we think are the most value for money propositions in the Indian market. Read More
10 Most Fuel Efficient Diesel Cars in India

In a cost-conscious market such as ourselves, every penny matters. Now, this penny might be saved while buying the car, or while using it on a day to day basis. With the price gap between petrol and diesel steadily widening, the diesel cars make for a tempting buy. We've put together a list of the most frugal diesel cars available on sale today, take a look! Read More
10 Most Fuel Efficient Petrol Cars in India

The recent hikes in the fuel prices did pinch the pocket quite a bit. With the fuel prices being as volatile as ever, it is always wise to invest in a frugal set of wheels. The Indian market has always had an affinity towards petrol engined cars. Also, in a price-sensitive market like India, it is extremely crucial for cars to be cheap - not only whilst buying, but also to use on a daily basis. We compile a list of the most fuel efficient petrol cars in India. Read More
Top 5 Off-Road Vehicles in India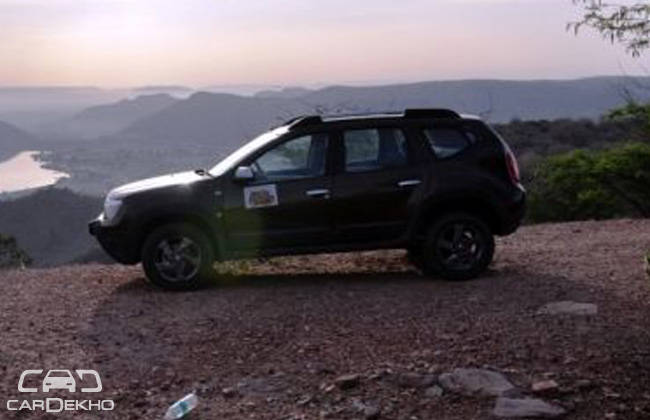 There are a few amongst us, who prefer to take the road less taken. Some prefer to go where there isn't a road to begin with! For these adventurous souls, we compile a list of vehicles that can go offroad, in case you ever have to! Read More
Series 2: How Can You Look So Beautiful at 48 - Chevrolet Camaro aka Bumblebee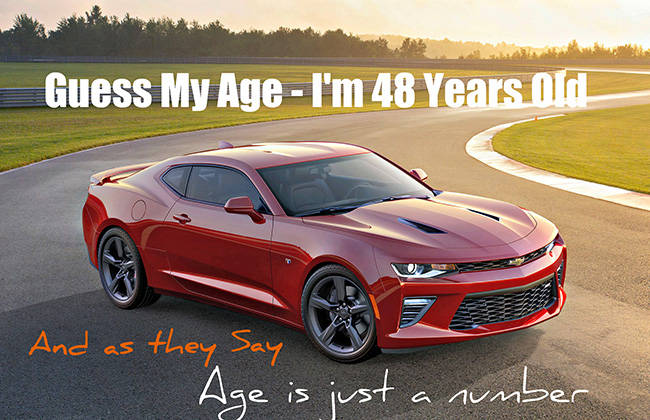 After the Mustang we brought you the famous Bumblebee, yup you're right - its the 48 years old Chevy Camaro and it recently been updated to sixth generation! Read More
Read More on : Tata Nano price
Was this article helpful ?
0 out of 0 found this helpful