Tata Motors conducts Full Throttle off-roading in Bhopal
Published On Apr 02, 2013 02:53 PM By CarDekho for Tata Safari 2005-2017
Tata Motors Full Throttle Trails, the half-day off-roading experience with Tata Motors SUVs, will be held in Bhopal, on Sunday, April 7. The event will be flagged- off from Noor-Us-Sabah Palace, Bhopal. 35 Tata Motors SUVs will be participating in the experience.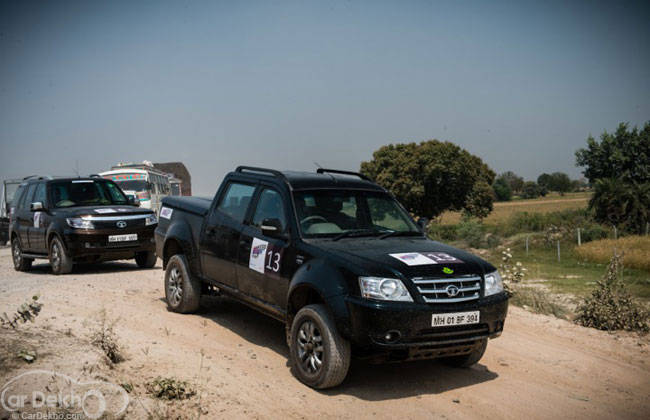 Being organized exclusively for owners of Tata Motors SUV's, participants will have to complete various off-roading challenges in a stipulated period of time. The excursion will be for a duration of 4 hours. Slush beds, hills, bumpy courses, sand beds are some of the challenging surfaces, giving customers a complete off-roading experience. Cougar Motorsports is the program partner for planning and execution of Tata Motors Full Throttle Trails.

Tata Motors Full Throttle, the motorsport division of Tata Motors, recently launched Tata Motors Full Throttle Trails, to delight owners of its SUVs, with an opportunity to take a short break from mundane day-to-day activities. Read our story of the previous Experience.(https://www.cardekho.com/features-stories/wild-at-heart.htm)
Read More on : Tata New Safari
Was this article helpful ?
0 out of 0 found this helpful