Mercedes-Maybach S600 Guard launched at Rs. 10.5 Crore
Modified On Mar 08, 2016 03:25 PM By Konark for Mercedes-Benz S-Class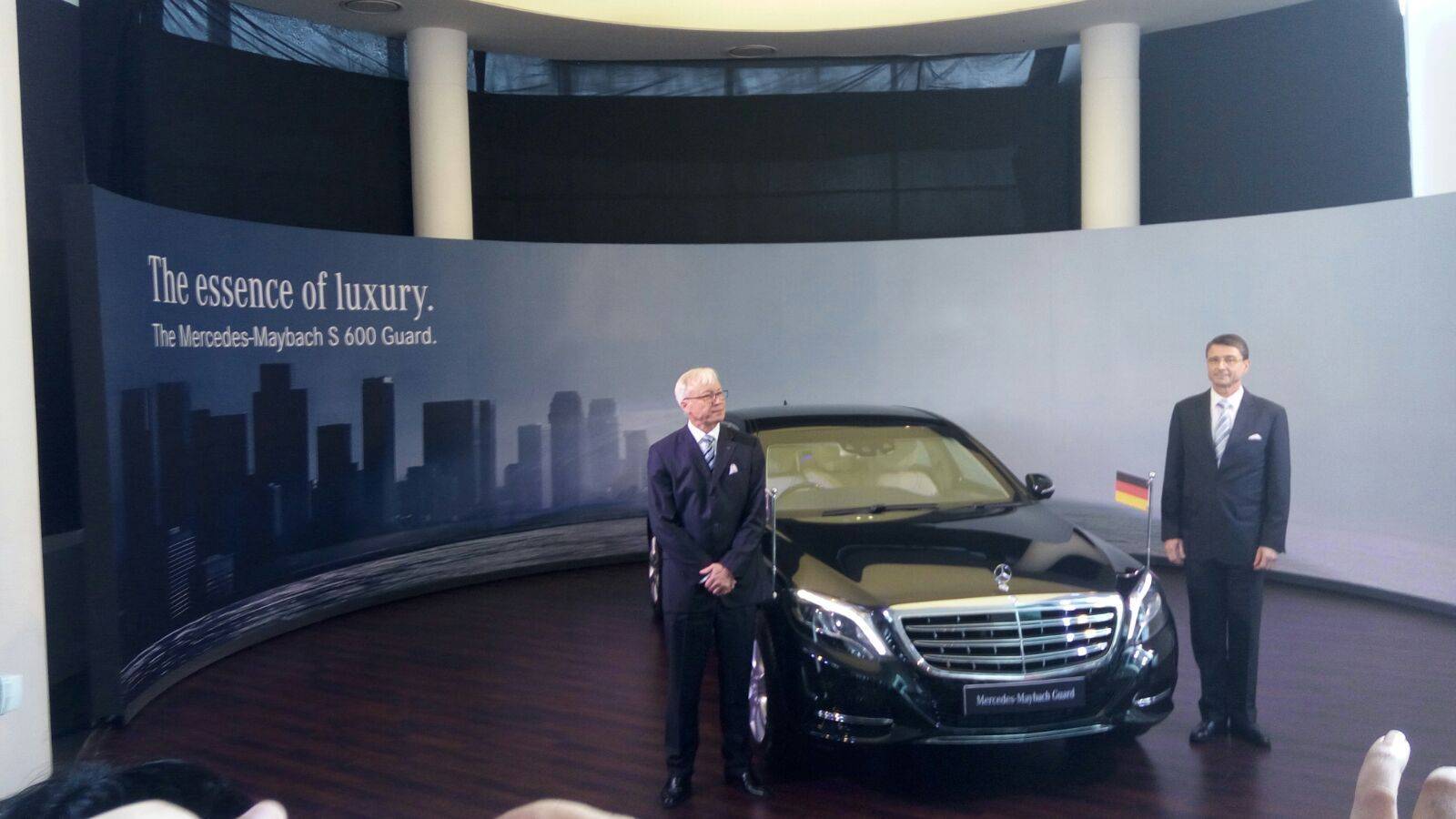 German carmaker, Mercedes-Benz has launched its luxury armored sedan, the "Mercedes-Maybach S600 Guard" at Rs. 10.5 Crore (Ex-showroom Delhi). Mercedes-Benz had a successful run in 2015 and launched 15 new products. Mercedes-Benz E Class 'Edition E' was launched last month and the company plans to launch a total of 12 new products in 2016.
Built like a tank, the Maybach S600 Guard is VR10 certified [according to Directive BRV 2009 (Bullet Resistant Vehicles) Version 2], which is the highest armored rating for any civilian car. The Maybach S600 Guard can withstand a blast of almost 15kg of TNT from a distance of four metres. It is even resistant to blasts from the side with explosive fragmentation charges. The windows of the Maybach S600 have a polycarbonate coating which provides the best possible protection even from the Dragunov sniper rifle! Also, the fuel tank has been designed in such a way that it won't catch fire even if it takes a direct explosive hit. The Maybach S600 Guard also gets special PAX run-flat tyres to allow the car to be taken away to a safe location even if the tyres of the car are damaged.
Inside the cabin of the Mercedes-Maybach S600 Guard, one can expect all the luxuries and amenities like any other Maybach. There is also a system inside the cabin which flushes out poisonous gases with the press of a button and also has an exit hatch if the car gets immobilized. It also uses a high strength special glass which provides fragmentation protection. The chassis of the S600 Guard has also been adapted to the protective components.
Talking about its engine, the Mercedes-Maybach S600 Guard shares its engine with the Mercedes S600 Limousine by the 6.0-litre Petrol V12 engine that produces 523PS of power and 830Nm of torque.
The Mercedes-Maybach S600 Guard comes as a CBU and will take on the Audi A8L Security - which was launched at the Auto Expo last month at a price tag of Rs. 9.15 Cr.
The Rs.10.5 Cr price tag, makes the S600 Guard, the most expensive sedan on sale in the country.
Also Read: Mercedes-Benz India to Hike Prices
Read More on : Mercedes-Benz S-Class