Mercedes & Toyota Help Dealers In Delhi Survive Diesel Ban
Modified On May 30, 2016 04:47 PM By Nabeel

It's now a well-known fact that all carmakers are against the ban imposed in Delhi/NCR on the registration of vehicles with engine capacity of 2,000cc and above. After receiving strong reactions from leading carmakers like Toyota and Jaguar, the side effects of this ban are now coming into effect. The decline in sales has resulted in financial problems for the dealerships. As a result, local bodies of Toyota and Mercedes are having to send out sustainability packages to their dealerships in Delhi/NCR. This cash flow is aimed to help dealerships retain their employees and continue operations.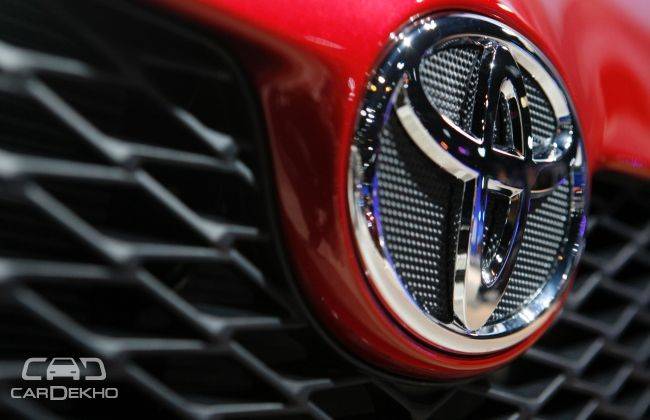 Toyota is one of the worst hit car companies with this ban. Delhi/NCR sales contributed 14 per cent to its domestic market. Shekhar Vishwanathan, vice chairman, Toyota Kirloskar Motors said, "We have decided to support our dealers and have earmarked some cash flow to help them retain employees". He added, "We are carefully assessing the situation at our dealerships in the NCR and extending financial support as per their requirements."
The finance support provided depends on the condition of the dealership. Toyota has also put a stop on all future model launches in the country. The company has faced a decline of around seven per cent of its annual sales as a result of this ban.

Mercedes-Benz is also having a hard time retaining employees. It has decided not to cut down on strength, but rather their roles in the company. The German auto giant has ten of its 83 outlets across the country in Delhi/NCR, which contributes to almost 20 per cent of their annual domestic sales. Roland Folger, managing director, Mercedes-Benz India said, "We haven't cut down on our staff strength in Delhi NCR dealerships. a lot of their roles have been diversified, but there has been no cut in jobs". He added, "We have to wait and see what the next verdict holds for us". Mercedes-Benz has also put all further investments in India on hold.
SIAM too is unhappy with the government's approach to diesel technology in the country. It says that this ban has resulted in the production loss of 11,000 vehicles and 5,000 jobs till April 30. It added that this ban will become responsible for total loss of a lakh vehicles and 47,000 jobs, if spread across the country. We hope this situation of diesel cars and their manufactures in the country is resolved soon.
The Kerala HC has put a stay on the order to impose the same diesel ban in Kerala for two months. This is some relief for the carmakers as this action has been taken on a plea that the carmakers have not been given a chance to tell their version of story.
Also Read: SIAM Warns Of Investment Loss From Diesel Tax
Source: ETAuto