Maruti Suzuki To Set Up India's First Automobile Lithium-ion Battery Plant
Published On Sep 25, 2017 01:58 PM By Rachit Shad
To be set up in collaboration with Toshiba and Denso at the supplier's park near the carmaker's production facility in Gujarat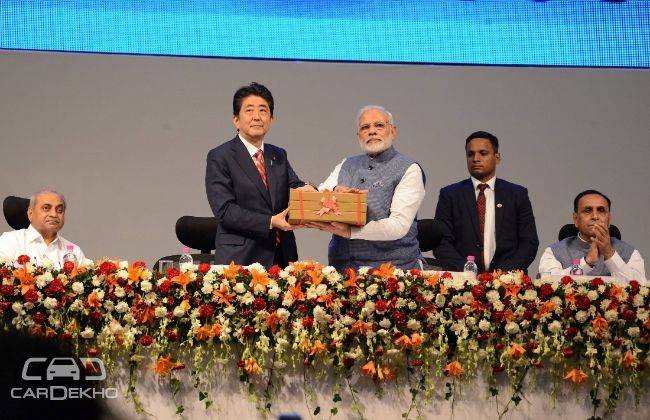 India's largest carmaker, Maruti Suzuki India Ltd. (MSIL), has embarked on a journey that has the potential to kickstart the electrification revolution in the Indian automotive industry. The company, in a collaboration with tech giants Toshiba and Denso, will be setting up India's first lithium-ion battery production facility purely dedicated to automobiles. The plant is expected to be up and running by the end of this decade and will be constructed in a supplier park close to the carmaker's production facility in Hansalpur, Gujarat.
Japanese automaker Suzuki, which has a controlling stake in India's Maruti Suzuki, will have the highest stake of 50 per cent in the battery plant. Toshiba, which will bring in its A-game to supply cell modules, will have a stake of 40 per cent. Denso, which is a Toyota-owned company, will bring in its technological prowess and hold the remaining stake in the venture. Cumulatively, the trio will invest over Rs 1,150 crore into the battery plant.

The list of attendants at the International Convention Centre in Gandhinagar included Osamu Suzuki, chairman of Suzuki Motor Corporation (SMC), Toshihiro Suzuki, president of SMC, R C Bhargava, chairman of MSIL, and Kenichi Ayukawa, MD of MSIL. Even the Japanese PM Shinzo Abe and and his Indian counterpart, Narendra Modi, were part of the commemorative ceremonies for Maruti Suzuki's production plant and battery facility in Gujarat.
The manufacturing facility in Gujarat went live in February this year to lessen the load on plants in Gurugram and Manesar (both in Haryana). The Gujarat plant is strategically located and will help Maruti Suzuki transport its products to export markets through the various shipping docks present in the state.
Was this article helpful ?
0 out of 0 found this helpful