Mahindra to Roll Out Ssangyong Cars in South Africa
Published On Apr 26, 2012 04:40 PM By Meenal for Mahindra Ssangyong Korando
Mahindra South Africa a subsidiary of Mahindra India, will market Ssang Yong products in South Africa. South Africa will be the first foreign country where Ssangyong products will be marketed. In the South Korean company, Mahindra acquired Ssangyong, last year and the Indian company has a 70% stake in it. MSA has amplified the promotion of Ssangyong in the country, as two models from the South Korean brand were released- Korando sports utility vehicle and Actyon Sports Recreational Vehicle (SRV).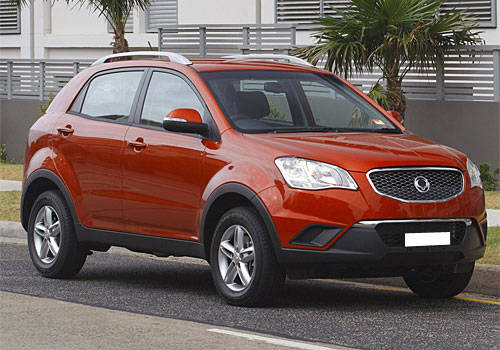 The two models are slightly trimmed, upgraded as well as the competitive priced versions of the vehicles available from Ssangyong in the South African market. Both the companies, Ssangyong and Mahindra are of similar stature with the focus on utility segment of the auto market. The company is busy looking for alliances to distribute its cars in many international markets; the channel will be used for both brand vehicles to enhance their global presence.

MSA has set its focus to sell 1500 vehicles for Ssangyong vehicles in the initial year and the company expects to have a sound growth in the next five year with the release of new models. Mahindra & Mahindra plans to introduce four upgraded Ssangyong models in the South African market by mid 2013. In 2011, Ssangyong sold about 500 vehicles in South Africa, which represents the figures from most of the brand across globe. Ssangyong has zeroed in on African continent; particularly South Africa is integral to an overall global expansion strategy.
Read More on : Mahindra Ssangyong Korando review