Keep your fingers crossed to see Mahindra Korando launch in India, as the feature list goes on and on!
Modified On Jan 18, 2012 05:16 PM By Vikas for Mahindra Ssangyong Korando
There is no doubt that Mahindra has struck a gold mine with SsangYong Motors. Mahindra might not have dreamt of the premium SUV range from its stable where the highest priced model Mahindra XUV 500 is still finding it hard to push the double digit price beyond Rs 11 lakh. Now, Mahindra India could be sitting on not one but two golden eggs, the SsangYong Rexton slated for a year end launch, while the domestic car manufacturer is still mulling on the Korando launch.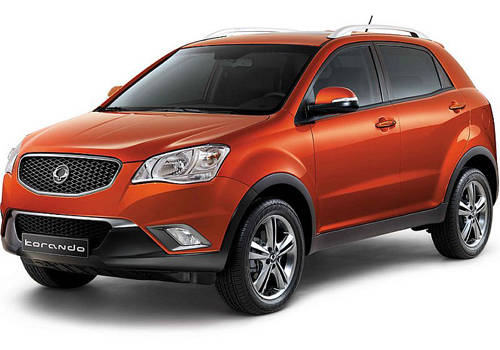 See More Mahindra Ssangyong Korando Pictures Read More on Mahindra Ssangyong Korando
Agreed that M&M brought just the Korand E for a display at the Auto Expo, but all the same it is worth discussing the best SsangYong product Korando with the hope that the premium SUV will make it to the Indian car market one day. The SsangYong Korando price could be touching the Rs 20 lakh mark just like Rexton. Read along and you will find out that Mahindra could once again live up to its image to place the right value for the true worth of a product. The ageold presence of Korando since 1974 adds to its charm and just imagine the tough competition it survived which still remains to be one of the best –selling cars in the international market.

See More Mahindra Ssangyong Korando Pictures Read More on Mahindra Ssangyong Korando
The SUV with the Guinness Book of World records fame still occupies a well reserved place in the hearts of the consumers with the 175 Bhp 2.0 L e-XDi200 engine churning out a 360 Nm peak torque. The Korando SUV delivers a record breaking fuel efficiency numbers of over 16 kmpl while it goes green coming to the low waste gas emissions of 157 g/km. Mahindra could just be offering another product raised on the monocoque platform with the SsnagYong Korando after the recently launched Mahindra XUV 500 but this is where the similarities end as the former will occupy a berth far high to compete against Toyota Fortuner and Ford Endeavour in the category.
Read More on : read more on Mahindra Ssangyong Korando