Jaguar to enter the next stage of designing
Published On Sep 03, 2010 07:17 PM By Vidyadhar for Jaguar XK
The British subsidiary of Tata Motors, Jaguar Cars is all set to showcase its new sports car concept at the upcoming Paris Motor Show which will be held later this month. The company is celebrating its 75th anniversary and will showcase its new generation designs and styling initiatives at the show. The model that will be showcased at the Paris motor show will be a concept version having the size of company's popular Jaguar XK model.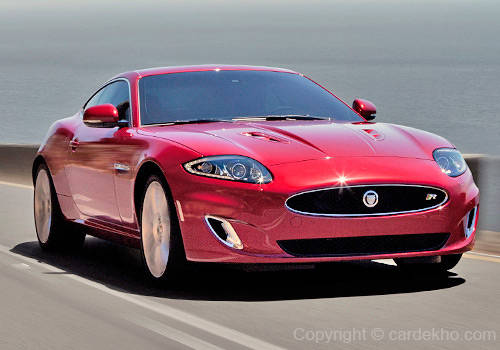 See More Jaguar XK Pictures Read More on Jaguar XK

It seems like the company has learned a lesson or two from the success of its rival's Porsche 918 at the Geneva Auto show where the model had attracted a large crowed of car enthusiasts and visitors. But unlike the Porsche 918 model, the New Jaguar car will not hit the roads directly after its showcased, it will take another 2 years to be fully developed and introduced to the world market as a final product. The launch of this new Jaguar car marks the entry of the company into a new stage of designing, styling and R&D (research and development).

The new Sports car of the company will be introduced by the year 2012 along with a new version of Jaguar XK. According to industry reports, the characteristics 'Ovel' or E-typed inspired grill of the Jaguar cars might be replaced by the single grille design in the coming years as the company looks to give a new breath of life to its designing cues.

Meanwhile in India, its parent Tata Motors is mulling over to use the engineering and designing of the Jaguar in the development of new cars with more sophisticated technology and features as compared to the existing Tata cars in the Indian market.
Read More on : Jaguar XK price in India
Was this article helpful ?
0 out of 0 found this helpful