Force One SUV launched in India
Force Motors forays into the Personal Vehicles space by launching its new SUV 'FORCE ONE' in Mumbai today and the price of the SUV is at 10.65 lakh (Ex-showroom Delhi) The SUV was unveiled by Dr. Abhay Firodia, Chairman, Force Motors; Mr. Prasan Firodia, Managing Director, Force Motors and 'Force One' brand ambassador – star of the millennia Amitabh Bachchan.
On the occasion, Mr.Prasan Firodia Managing Director, Force Motors Ltd said "The designers and engineers working on the 'FORCE ONE' had a tough brief to develop an SUV for the discerning Indian buyer. Technologically advanced, great road presence, excellent ride and handling, immense space creating comfort at a very competitive price are some of the features we have focused on. This is an SUV tailor made for the Indian customer.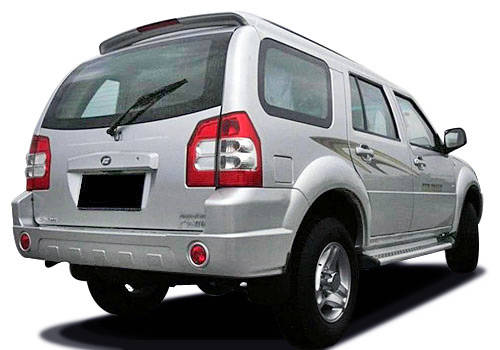 See More Force One SUV Pictures Read More on Force One SUV

Force Motors over the last more than half a century has excelled in producing top quality, high reliability engines with best in class fuel economy. The engines, transmission, chassis suspension excellence was aimed at producing highly acclaimed light commercial vehicles and multi utility vehicles. The foray into SUV builds upon this wealth of experience and technological depth and superb all round manufacturing infrastructure.

Force One has been one of the most anticipated vehicles in the Indian market, being launched by a company known for its commercial vehicles. The SUV is sturdy, sporty, offers outstanding power and its ruggedness is ideal for Indian roads. The name "FORCE ONE" encapsulates all its qualities succinctly. The SUV will provide new age comfort and convenience features like driver information system, cruise control, audio control mounted on steering, dual AC vents for each row. Along with these, the SUV will also have electrically operated OSRVM with side indicators and plush leather seats. The ride and handling has been fine-tuned by Lotus Engineering UK. Sixteen inch alloy wheels along with high ground clearance give it a formidable road presence. The Power Train is made under license from Daimler AG Germany. The engine capacity is 2.2Ltr with complete vehicle and the onboard electronics that is audited and validated by Mercedes-Benz Technologies.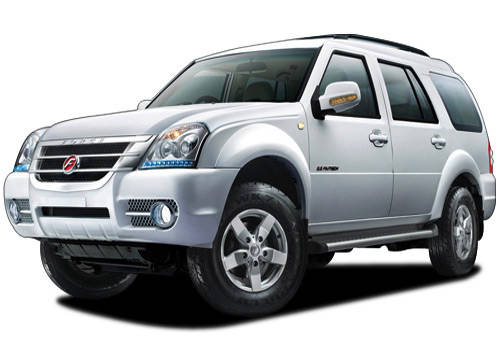 See More Force One SUV Pictures Read More on Force One SUV
The turbo charged heart of the FORCE ONE, the 2.2 FM Tech Engine, beats faster than any other SUV in its segment. Its subdued growl is like a beast waiting to be unleashed. Incorporating the latest technology, this high power to weight ratio engine with a top speed of 160 kmph, makes driving the FORCE ONE a thrilling experience. The SUV will be made available in four metallic clear coats and one solid white that are tested and proven to beat the heat, dirt, and water at the same time being scratch resistant. The interior panels of the vehicle have a wood finish giving it an elegant and sophisticated look.

Speaking on the Brand Ambassador, Dr. Abhay Firodia, Chairman, Force Motors said, "We are happy to have Mr. Bachchan as the Brand Ambassador for Force One. He is a perfect catalyst, to communicate the brand attributes, and also to enthrall the customers through his persona and elegance. The personality he projects and the values he represents in the minds of Indians perfectly complement the 'FORCE-ful' personality of our new SUV.

"It is an honor and privilege to be associated with Force Motors, a pioneer in the Auto Industry in India specializing in the field of light commercial vehicles, and now entering into the personal vehicles arena. I wish them success in their new endeavor." said Mr. Bachchan on being the Brand Ambassador for Force One. To start with FORCE ONE will be available through 22 dealers across the country which is expected to reach 50 by the year end.
Read More on : Force One
Further Research on Force One
You might also be interested in