Force One 4x4 with 'shift on fly', ABS to launch by mid-2012
Modified On Jan 13, 2012 04:01 PM By Ritesh for Force One
Force Motors literally took a rebirth in 2011 when the auto major took a baby step in the passenger car segment last August. Force Motors with the fame of Force Traveller in the commercial vehicle segment made this shift with a powerful weapon, majestic Force One SUV in a single 4x2 variant alone last year. The Auto major has decided to complement it with the 4x4 variant and slated it for a mid-2012 launch. Unlike many other car manufacturers who opted to stay out of the Auto Expo, Force Motors despite its only passenger car in hand decided to make its presence well known at the biggest Automobile event in Asia. The Force One 4x4 variant has some interesting features which cannot go unobserved even by a layman.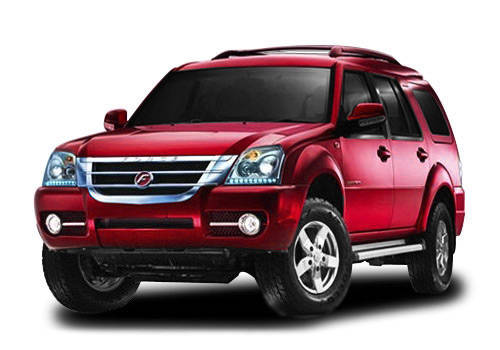 See More Force One Pictures Read More on Force One
The 'Easy Shift on Fly' feature on the Force One SUV enables the user to toggle between three different drive modes unlike the other part-time 4WD system. Before we get into the technicalities of this drive system, the Force One SUV has a powerful 2.2 L Daimler sourced diesel engine to drive the car which had always been one of the key selling points for the SUV. The SUV has always been amazing to look at, to offer a contemporary look and feel with the turn indicators integrated ORVMs impressing on the exteriors looks of the SUV despite being a product from a core commercial vehicle manufacturer. The lack of ABS was observed even before, when the Force One SUV with its supreme presence made a debut in August last year priced at Rs 10.65 lakh.


See More Force One Pictures Read More on Force One
However, with another Rs 1 lakh to add to the Force One SUV price, the auto major is now determined to include all the features it went missing on before. Above all, the most interesting feature, the Shift On Fly takes the cake, which offers an easy adaptability to 4WD option whenever the drivers mood strikes. Within seconds the powerful SUV working well on sensible urban roads converts into a roaring off-roader leaving its sedate skin behind making it perfect for delivering on-road and off-road experience. The adventurous off-roaders would know how exciting the Force One SUV has now become with the three drive modes of 4x4 Lo, 4x2 Hi and 4x4 Hi.
Read More on : Force One detailed review
Was this article helpful ?
0 out of 0 found this helpful