Chevrolet's India Exit – How Will You Be Affected?
Modified On May 18, 2017 07:28 PM By Tushar
469551 Views

Write a comment
With General Motors exiting the domestic market, how will you, the Chevrolet owner, be affected?

Let's cut straight to the chase. Chevrolet has lakhs of existing customers in India, including around 6,000 that were added in 2017 alone. With General Motors, or rather, Chevrolet, stopping domestic sales in India, existing owners will surely have several questions on their mind.
So, we spoke to Chevrolet India's senior executives to bring you some clarity on the situation as it stands:
1) Where can I get my car serviced?
Chevrolet has stated that it will ensure a hassle-free ownership experience for existing customers. It is coordinating with existing dealers/service partners to ensure that customers can still go to their authorized service centre to have their cars' maintenance needs catered too.
2) Will I face issues with regard to spare parts?
The company has assured customers that any maintenance-related work, including spare part sourcing will not be an issue. Spare parts will be available across the country through the brand's 150 dealer network.

3) What about my warranty and the complete care program?
Kaher Kazem, President and MD, General Motors India, has confirmed that all warranties offered will be honoured by the company and all policies held by customers remain unaffected. The Chevrolet Complete Care program is also valid and Chevrolet will continue to provide service center support along with 24/7 contact center and roadside assistance support.
4) Will my resale value be affected?
It is highly likely the Chevrolet products will take a hit in value in the used car market. All the models Chevrolet sell will be discontinued from December 31, 2017, and such actions have a negative impact on a car's value.
5) Should I buy a Chevrolet, whether new or used?
It is worth considering if you're looking to score a hard bargain. Dealers will be looking to clear their stock, which makes it a buyer's market. Customers can twist a dealer's arm to get heavy discounts, but bear in mind the prior point i.e. your resale value is likely to take a hit a few years down the line. Also, while the company has given its assurances, it remains to be seen how the situation pans out.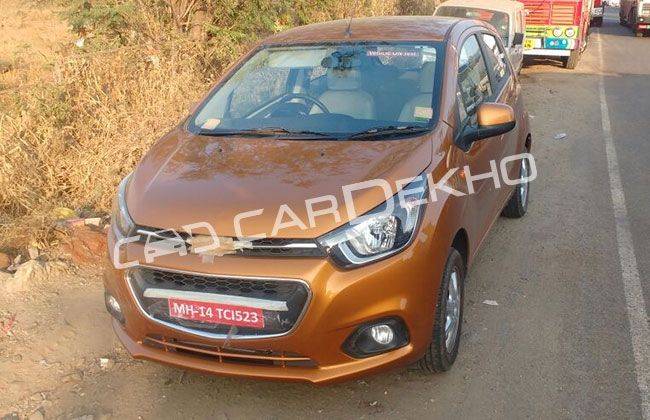 6) What about upcoming launches?
The shutdown includes upcoming cars like the new Beat and Beat Essentia as well. Neither one of these cars, nor the new Cruze will come to India. In short, no new Chevrolet model will be launched in India from now on - locally made or imported.
7) So is Chevrolet in India anymore?
Yes. Chevrolet will be producing cars at its plant in Talegaon, Maharashtra, but it will only be for export markets. Additionally, the General Motors technical centre in Bangalore will be actively participating in the brand's research and development activities.
Have any more questions? Share them with us in the comments section.
Also read: General Motors Shuts Its Halol Plant After Two Decades
New Car Insurance - Save Upto 75%* - Simple. Instant. Hassle Free - (InsuranceDekho.com)
Sell Car - Free Home Inspection @ CarDekho Gaadi Store
Was this article helpful ?
0 out of 0 found this helpful