General Motors India To Stop Domestic Sales
Published On May 18, 2017 02:48 PM By Rachit Shad
403342 Views

Write a comment
The Talegaon assembly plant will remain as an export hub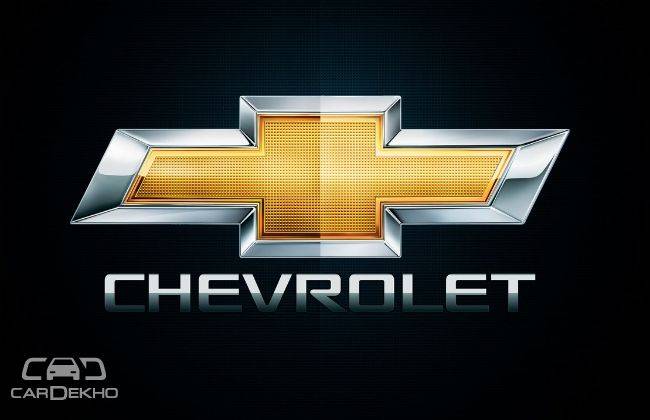 In April 2017, General Motors India shut its Halol plant in Gujarat. Rumours are that SAIC, a Chinese carmaker, is negotiating terms with GM India to buy that facility. Now though, the Indian arm of General Motors (GM) has announced that it will cease domestic sales on December 31, 2017. Although this comes as a shocker to many, it isn't really surprising considering how the carmaker's fortunes in India have plummeted in recent years.
The company has confirmed that its Talegaon facility, which is in close proximity to Pune, will remain operational, but only as an export hub. This decision, as per the company, is part of a series of actions taken to re-evaluate business performance of its operations globally. However, the move to cease domestic sales follows a review of future product plans for India. In June last year, GM came to the conclusion that its Indian operations are best utilised for exports to other countries.

In a press release, Stefan Jacoby, GM executive vice-president and president of GM International said, "We explored many options, but determined the increased investment originally planned for India would not deliver the returns of other significant global opportunities. It would also not help us achieve a leadership position or compelling, long-term profitability in the domestic market. Difficult as it has been to reach this decision, it is the right outcome to support our global strategy and deliver appropriate returns for our shareholders."
GM India president and managing director Kaher Kazem confirmed that the company had launched the new Chevrolet Beat hatchback for export to Mexico and Central and South American markets and is all set to launch the Beat-based sedan in those markets later this year.

Kazeem added that the company will will support the affected customers, employees, dealers and suppliers in India. Chevrolet owners, as per him, can be assured that GM India will continue to honour all warranties and provide complete after-sales support.
Also Read: General Motors Shuts Its Halol Plant After Two Decades
Was this article helpful ?
0 out of 0 found this helpful