Bentley Continental GT family gets new design and feature upgrades
Modified On Feb 18, 2015 12:44 PM By Bala Subramaniam for Bentley Continental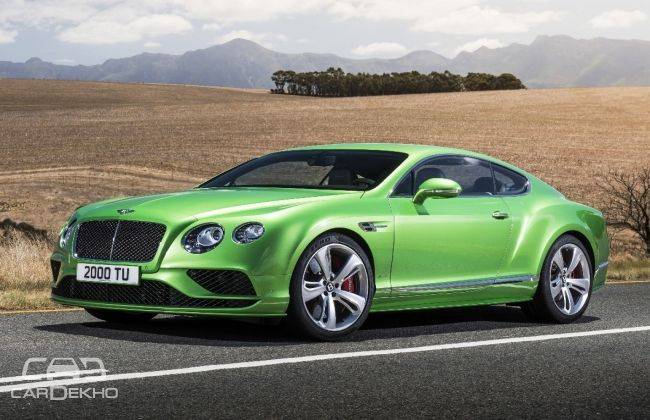 Bentley Motors has given its most successful model, Continental GT family, a range of design updates and new features. The new models will be unveiled at the Geneva Motor Show from Tuesday 3rd March and deliveries are set to start this summer.
Wolfgang Dürheimer, chairman and CEO of Bentley Motors, comments: "Bentley offers uncompromised luxury and performance with ultimate comfort for grand touring and our new 2015 features extend the appeal of our family. We listen carefully to our customers, and with these new evolutions we're making our cars even more stylish, efficient, connected and useable every day."

On the outside, the Bentley Continental GT gets a new front bumper combines with a smaller radiator shell and new, more pronounced fenders featuring a new vent, complete with a graceful metallic "B" adornment, new bright chrome fender badges for the V8 S and W12 models now match those applied to the GT Speed, more sculpted boot lid with a pronounced aerodynamic profile to the trailing edge, reshaped rear bumper with full-width brightware. The V8 S and GT Speed also get a new rear diffuser design to further differentiate the performance-focused members of the Continental family.

There is also a new range of wheels with 20" and 21" designs available. The standard wheel for the GT V8 and GT W12 is a new 20", six-tri-spoke wheel, in painted finish for the V8 and bright machined for the W12. The Mulliner Driving Specification wheel changes to a new 21" seven-twin-spoke design, finished in Graphite grey with bright machined spokes. Finally, a new 21" five-spoke directional sports wheel joins the existing 21" design available for the V8 S and GT Speed. Three new paint colours are available in the form of Marlin (a rich metallic blue), Camel (a soft golden tone) and Jetstream (a light, bright metallic blue).

Inside, the GT family now gets new straight-fluting patterned seats, while the Mulliner Driving Specification (standard on GT Speed) gains a tightened, "small-diamond" quilting pattern reminiscent of a tailored British jacket. All-new driver controls are now available with an optional sports-orientated steering wheel and larger gear-shift paddles incorporating tactile knurled metal embellishers. The instrument panel gets new dials and graphics for a more contemporary look and the new interior is now illuminated by LEDs while the centre console features a new black gear lever surround.

For V8 and V8 S coupe models, a new hidden storage compartment is fitted between the rear seats, capable of accommodating and charging electronic devices including iPads. You can also opt for a new range of interior features in addition to the standard specification. The headlining of GT V8 S, GT W12 and Speed coupe models is now available in Alcantara, colour matched to all 17 of the available interior hide colours. WiFi connectivity to all handheld devices in the car is also now available across the Continental family.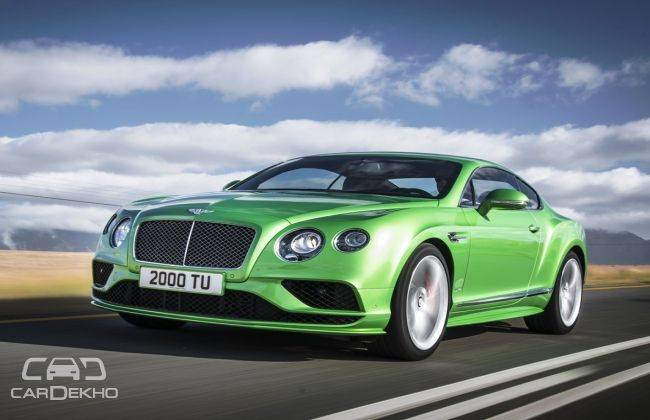 Three changes attribute to the famous 6.0-litre twin turbo W12 powertrain of the GT's. Firstly, the engine receives a power and torque increase, from 575 PS and 700 Nm to 590 PS and 720 Nm. Second, the fuel economy is up by 5%. And lastly, the GT W12 now gets a variable displacement system and is able to run at part throttle on six of its 12 cylinders to reduce fuel consumption without sacrificing refinement. CO2 emissions are at 329 g/km and combined fuel economy is 20 mpg (14.1 litres/100 km).
Read More on : Bentley Continental detailed review
Was this article helpful ?
0 out of 0 found this helpful