Audi sees Hybrid Technique only a "Bridging Technology"
Published On Mar 04, 2016 03:39 PM By Sumit for Audi A3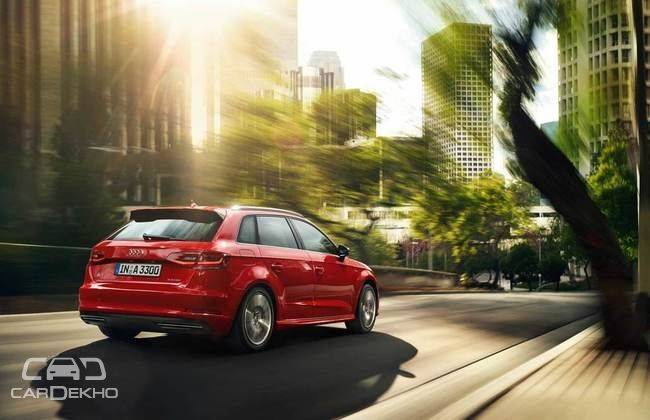 Maruti recently introduced its sedan, Ciaz, and MPV Ertiga, with hybrid technology in India. Toyota Camry comes with similar technology here, but when it comes to fully electric passenger vehicles, we can hardly recall any name (yes, e2o!). However, as per Audi, Hybrids are only a "bridging technology" before electric vehicles.

Speaking at an occasion, Mr. Rupert Stadler, Audi CEO, said, "Hybrid and plug-in hybrids are a transitional and bridge technology for about the next ten years. In parallel we will offer various battery-electric models in different volume series models until 2025. But, of course, only the customers can decide the sales mix between electrified and conventionally-engined vehicles."
He further told that calculating on the growing trend of electric vehicles, especially in the European countries, it won't be impractical to say that electrified cars, including hybrids, will account for 20-25% of total sales by 2025.

Mr. Stefan Knirsche, board member of Audi, emphasised that shifting to electric vehicles is one of the major goals of the company. While telling that Audi spends more than 10% of its R&D budget on electric mobility, he said, "Our development spending will focus on the fuel cell as we do believe it can play an important role in future, but this requires the necessary infrastructure. So in the meantime we will focus on battery-electric car investment."

The major problem with the electric vehicles is the requirement of high initial investment. Almost all the carmakers put the point that high price can be recovered from the vehicle in the long run as the cost of electricity is negligible when compared to petrol and diesel. Mahindra is gearing up for launch of e2o in London and Mr. Pawan Goenka, executive director of M&M, was quoted as, "For us the biggest concern is that EVs continue to be expensive due to the high cost of batteries and other components. A breakthrough is required to bring down the overall costs of EVs, and we can be certain that this breakthrough will happen. The challenge is how to convince the consumer that EVs are good for them, not only from the environment viewpoint, but also from the aspect of financial prudence." So, if we see things from this perspective, it wouldn't be wrong to say that less awareness among Indians is also a cause for the same.
Also Read: Audi SQ7: The New Bully With 900Nm Torque!
Read More on : Audi A3