Sponsored
GWM Haval Vision 2025: An Inspiration For The Ideal Future SUV
Published On Feb 10, 2020 12:01 PM By Sponsored for Haval Vision 2025
The Vision 2025 features cutting-edge technology straight out of a science fiction movie.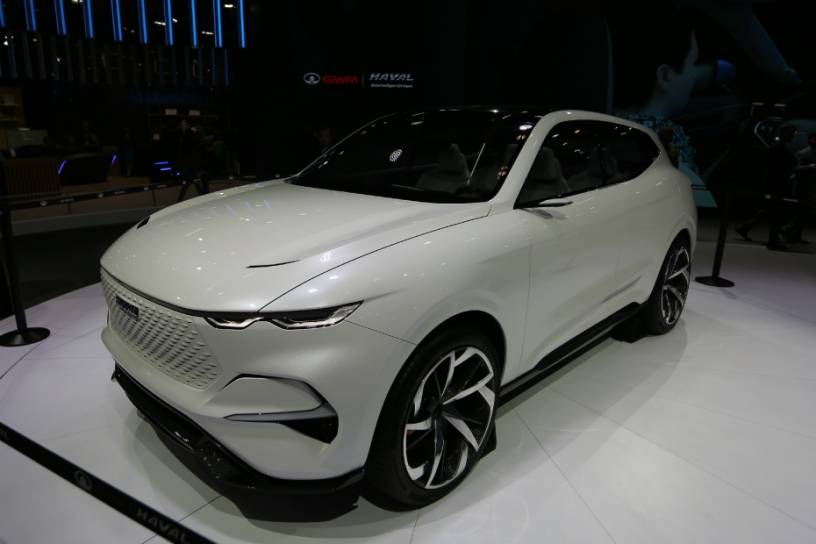 Great Wall Motor (GWM) made its much-awaited India debut by showcasing the Vision 2025 concept, which is GWM's answer to what a SUV will look like in 2025. Positioned as an intelligent SUV, the Vision 2025 is the result of a journey that started back in 2015.
At GWM's Science and Technology Festival that year, the company showcased a brand film about future GWM cars featuring tech like intelligent interconnection, face recognition, biometrics-based security, and even unmanned driving. The Vision 2025 showcased at Auto Expo 2020 packs in most of that techno-wizardry in a very contemporary design.
Here's what makes the GWM Vision 2025 concept one-of-its-kind.
1) A Neo-Modern Design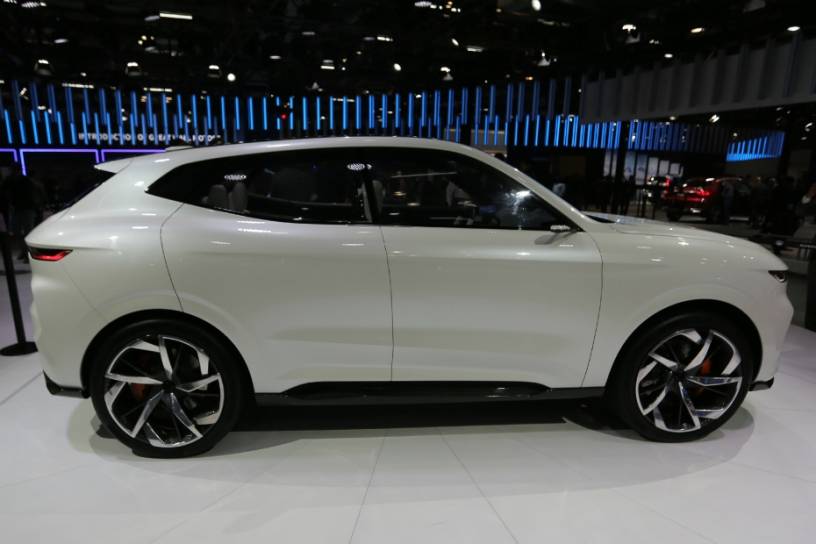 The Vision 2025, in contrast to the ultra-futuristic technology residing within, has a design that wouldn't look out of place on roads today. Although unmistakably an SUV, the Vision 2025's overall stance is reminiscent of a coupe. Its fascia is dominated by the familiar inverted trapezoidal grille, flanked by sleek LED headlamps, found on all Haval SUVs.
The highlights of the Vision 2025's side profile are the crossover coupe waistline and the suicide doors. The latter refers to doors hinged at the rear, a design that allows for easier ingress and egress. Remarkably, the Vision 2025 doesn't feature a B-pillar at all. Also conspicuous by their absence are door handles, which indicates a completely keyless entry system. Rounding off the modern sporty look are 22-inch aluminium alloy wheels shod with low profile tyres.
2) Space-age Interiors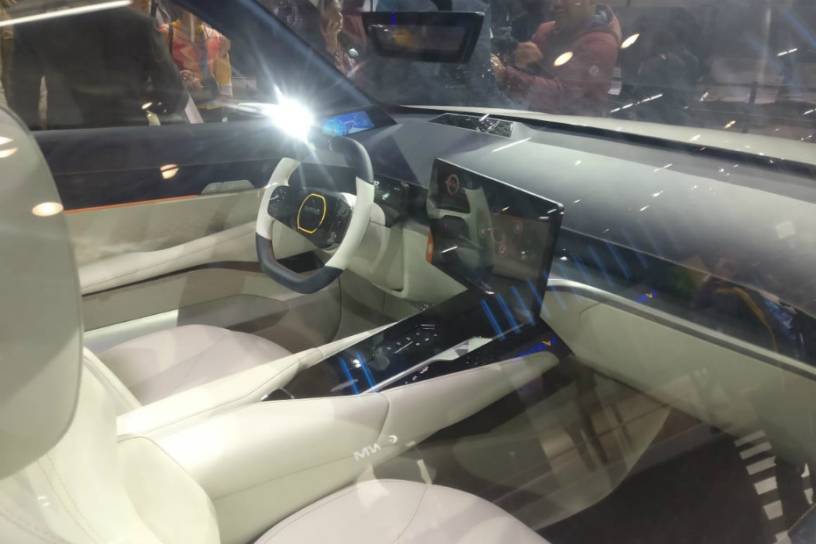 If the Vision 2025's exterior lulls you into familiarity, the SUV's interior shocks you with its ultramodern layout. But it does share one trait with the exterior -- minimalism. The Vision 2025's interior features a panoramic roof, a four-person seating layout, and a dual-tone white and blue contrast finish.
The sporty flat-bottomed steering wheel is the only place in the Vision 2025's cabin where you will find physical buttons. Even the SUV's gears are changed through a dedicated touchscreen, which means there's no physical gear shift knob. Speaking of screens, there's a large touchscreen cum infotainment unit in the central console and two smaller auxiliary screens mounted on either corner of the dash.
3) Intelligent Connected Technology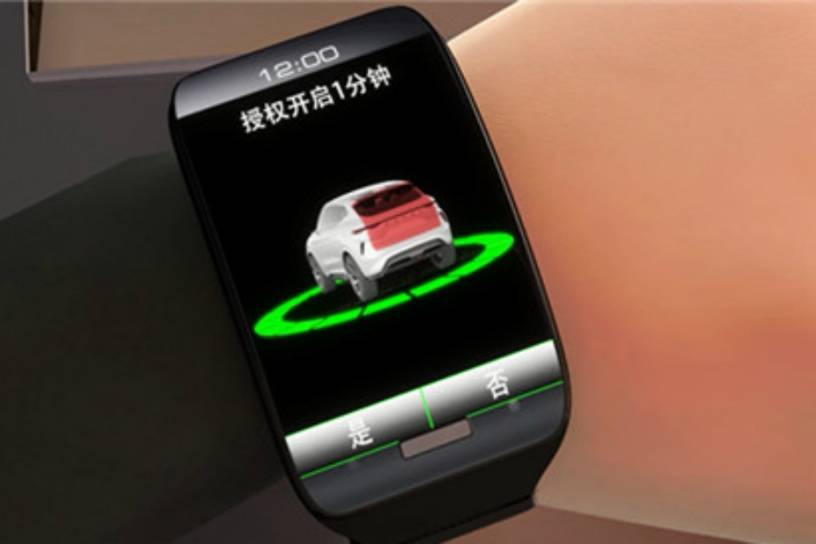 The age of connected personal mobility is still in its early days. But with the Vision 2025, GWM paints an impressive picture of what a connected car will look like come 2025.
The Vision 2025 is built around the core concepts of hyper sensory visual design, autonomous interaction, full-scene ecological service, and intelligent driving assistance. These concepts refer to a personal mobility solution that uses internet-enabled technologies to make your life easier, safer, and more entertaining when inside the car.
The Vision 2025's AR-HUD (augmented reality head-up display) is one such example of this technology. It uses AR to display a variety of info on the SUV's windshield, including navigation, entertainment, and communication. Niftiness aside, the AR-HUD also improves safety by reducing the driver's eye shift.
GWM also believes online shopping will play a central role in our future lives as it includes a smart bracelet with the Vision 2025. The bracelet can be used to control the SUV's trunk from afar, which makes it easier to receive packages without leaving your home or workplace.
Furthermore, facial recognition replaces the traditional key system when it comes to accessing the Vision 2025. This means you can gain vehicle usage rights through a combination of facial recognition and biometric authentication, details of which are stored in a secure cloud network. Once authentication is successful, the car will automatically adjust seat memory settings, health and navigation information, and music preferences as per the user's stored data.
Interestingly, the Vision 2025 makes do without ORVMs (outer rear view mirrors). Instead, the concept car gets cameras that project the rear view onto the dash-mounted twin auxiliary screens. GMW claims this expands the field of vision by three times as compared to traditional ORVMs while reducing interference from rear-row passengers and headrests. It also claims the cameras enhance safety by negating the issue of blind spots inherent to ORVMs.
Powering all this connected tech in the Vision 2025 is 5G internet connectivity, which should become mainstream in the next few years.
An Exciting Future
The future of connected personal mobility in India is guaranteed to be an exciting one, especially if the GWM Haval Vision 2025 is anything to go by. Although the concept car is unlikely to go into production before 2025, many of its landmark connected features will make their way into the SUVs and EVs that GWM has showcased at Auto Expo 2020.
Fortunately, India is only the second country in the world where the Haval Vision 2025 has been showcased so far. So, if you'd like an up close and personal look at what SUVs of the future will look like, visit the GWM pavilion at Hall No. 1 at Auto Expo 2020.
Was this article helpful ?
0 out of 0 found this helpful