Sponsored
Datsun - 100 Years Of Trust And Reliability
Modified On Jan 30, 2018 01:40 PM By Sponsored
With a glorious legacy of over 100 years, Datsun is famous for making cars that look stylish, rank high on safety and offer superior value for your money. Characteristic bold design language and aggressive styling make their cars stand apart from the competition.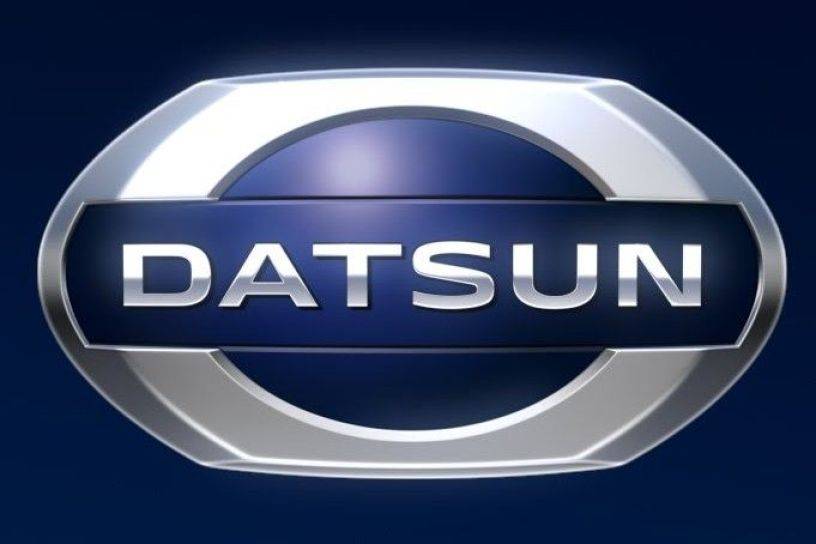 Datsun, a Japanese stalwart in the car industry, was introduced in India to offer modern,affordable, but above all, reliable cars. Their cars have offered masses an easy access to high grade Japanese technology. And with its latest offering redi-GO, Datsun is offering a host of features at low prices.
Interesting read: 5 Things That Make The Datsun redi-GO Perfect For First-Time Car Buyers
The Japanese carmaker has been building cars from the early part of the 20th century and its first small car, Datson (meaning the 'Son of Dat'), was produced in the 1930s.
Datsun transformed the notion of a sports car by launching the Datsun Fair Lady, the most accessible sports car available to masses. The ideology of the launch was to make sports cars accessible to all rather it being a possession of rich and affluent only.
Since those times, Datsun has been consistently focusing on making cars for the masses, thereby fulfilling the dreams of many who've wished to own a car, and eventually, offering access to reliable Japanese technology.
Even today, Datsun's entry-level offering, the redi-GO, is one of the most stylish and urban cars in India with a starting price of Rs 2.49 lakh (ex-showroom, pan India). The philosophy also flows across the other two Datsun cars in India, the GO and the GO+. Datsun GO priced at Rs.3.28 lakh offers a powerful 1.2-litre engine which promises a zippy drive while the GO+, priced at Rs. 3.84 lakh, is the most affordable 7-seater MPV in the country with a flexible 5+2 seating option. Datsun redi-GO, with a fuel efficiency of 22kmpl and multiple engine options to choose from, becomes a very sensible buy for the Indian market.
Confused between Datsun redi-GO 0.8L and 1.0L? Find out which one should you go for here.

Click to view exciting January offers!
The earliest proof of Datsun's reliability and performance can be traced back to 1958 when Datsun participated in the grueling Australian Rally, known to be among the toughest rallies of its time. It won the challenge with a model called the 210 - a robust sedan that was later advertised as a car that was built to last 20 years! Success followed soon enough as the 210 became the company's first car to be exported from Japan. Continuing the legacy, Datsun builds cost-effective, reliable and safe cars and exports them to different countries across the globe thereby fulfilling the dreams of many who seek access to the brand's trusted vehicles.
What makes the Datsun redi-GO perfect for our roads? Find out here.

As far as fulfilling the aspirations of car buyers in India goes, in November, Datsun India achieved a major landmark of rolling out 1 lakh units - a milestone that was set by the redi-GO as it rolled out of the manufacturing facility in Oragadam in Chennai. Now isn't that a testimony to the brand's success and acceptance by the masses?
Takeaway:
Datsun has brought to the arena an easy accessibility to reliable Japanese technology. Targeting the most competitive automotive segment, Datsun offers products that are practical, efficient and yet premium. For long the industry had been largely dominated by the adage " Good things cost money", but Datsun is determined to change this.
Datsun's latest offering, redi-GO, is an entry level hatchback which starts at just Rs 2.49 lakh (ex-showroom, pan India).Offering high Value-For-Money,redi_GO offers a fuel efficienc of 22.7 kmpl, comes loaded with safety equipments and boasts of segment-first features like DRLs. Towering high with class-leading ground clearance, redi-GO is equipped to tackle uncharted terrains from which any other car in its segment would refrain. And while it's rivals may fare low on looks, redi-GO, with its Tallboy design, is a sure head-turner.
Interesting read:
Was this article helpful ?
0 out of 0 found this helpful