Auto Design 'Guru' - DC
Modified On Oct 20, 2015 01:46 PM By Konark
7751 Views

Write a comment
About DC
When we talk about Automotive Design in India, only one name turns up – Dilip Chhabria During the 1980's, the society had a preordained mindset about Doctors and Engineers being the only viable occupations. Dilip Chhabria broke this notion and chose to study automotive design and got his degree in Transportation Design from the famous Art Centre College of Design in California, USA . His career started with General Motors USA in 1983 where he worked with their technical department. One year later, he came back to India and initiated his automotive accessories business, which today is the number one car accessories manufacturing outfit in India. Expanding his business from just car accessories, Dilip Chhabria founded DC Design in 1993 with the sole purpose of creating unique automobiles and offering design services to the automobile giants.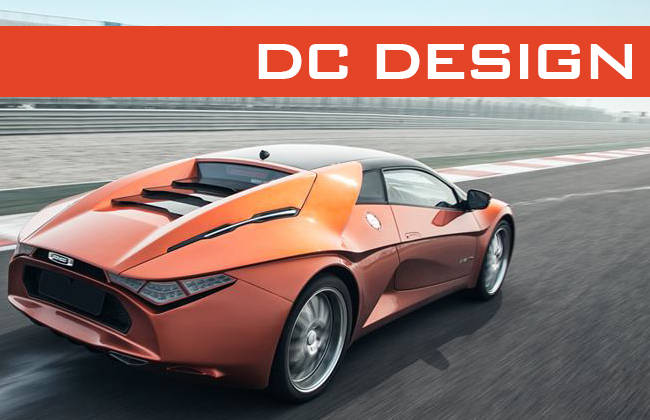 Also Read: The Indian dream: Great concepts cars of Indian origin
Populary known as DC, he has single handedly given new direction to 'vehicle modification' in India. Internationally, Pininfarina S.p.A. is one major name in automotive design. It is an independent car design firm and coach builder based in Italy. Battista "Pinin" Farina founded Pininfarina in 1930. DC Design is to India what Pininfarina is to Italy.
It was the early 2000's when Dilip Chhabria came in the spotlight. The Indian Automobile Industry was going about at a decent rate and it was still the era of the Zens and the Esteems. Tata Motors was selling the turbocharged Safari and the Sierra in good numbers. The Tata Sierra had a pretty unique design, which later on made way for the DC Concept Vehicle - Arya. Even the famous politicians commuter, the Ambassador was not spared by DC which gradually got transformed into the DC AmbieRod which was priced at a whopping 4 Crores and was potent enough to hit 309 kmph !!
Also Read: Bollywood Stars and their Super Rides
DC Design's 'bond' with Hollywood!
DC design being a hit in India, also made the first prototype for the Aston Martin Vanquish that got featured in 'Die Another Day' , a James Bond movie ! Yeah you read that right , the 007 !!
DC design has been working upon its most important and significant car, which is a trending topic these days and surely you all would have heard of - The Avanti. It will be India's first home-made supercar and the USP of this car is the estimated 25-30 lacs price tag. That's nearly equal to the price of an entry level german sedan like the Audi A3 !! The Avanti will be powered by a 2.0-litre engine sourced from Renault and will churn out a hefty 250bhp all thanks to those Turbo Chargers!
"Luxury is all about being Irrational"
DC believes that anything that is irrational stirs ones emotions. Talking about Inspiration, he says," Every single day of my life, I'm asked how I've managed to stay inspired for the last 22 years. I don't have any role model or inspiration per se. When you love your craft obsessively, you want to sustain its success and that is what drives you ahead. Designs don't happen by fluke; they require a lot of work. You have to understand market trends and research thoroughly. All concept cars are very well thought out because they don't come cheap. If we're investing so much, we have to ensure that the car delivers. On an average, 60,000 hours go into building one concept car."
Also Read: Top 11 Concept Cars Which Are Too Crazy To Be True
Other Associations
Dilip Chhabria collaborated with DY Patil group in 2010 and started an institute for automotive design. Known as DYPDC, the institution offers programs in automotive styling. DYPDC Center for Automotive Research and Studies also has plans to offer residential, inter-disciplinary, auto-centric education in the areas of not only automotive design, but engineering and management as well.
Also Read: Airbags- Are they always safe?
DC Projects-
DC Design has produced more than 600 unique design cars, from supercars to a complete re-haul of the humble Ambassador. DCD has also provided design and prototyping services to the likes of Aston Martin, Renault and GM. Today DCD also designs and refurbishes aircraft interiors. DC Design is now synonymous with bespoke luxury and avant-garde automotive design.

Also Read:
Was this article helpful ?
0 out of 0 found this helpful