Bollywood Stars and their Super Rides
Modified On Oct 20, 2015 01:32 PM By Nabeel
5612 Views

Write a comment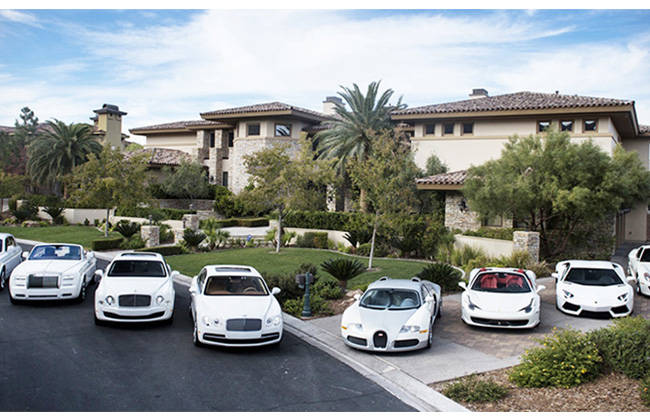 Actors have always been defining style. What they wear becomes fashion and what they do becomes a style statement. With millions of fans chasing them around the world, there is something special which these bad boys chase. With a fleet of expensive cars, these Bollywood heartthrobs take pride in their rides. Here is a list of top 5 Bollywood actors and their cars.
1. Amitabh Bacchan
The B-Town megastar is said to be really passionate about his cars. He owns over 20 cars and usually drives them himself. Here are a few of his most expensive cars.

Also Read: Evolution - Hyundai i20
Bentley Arnage R


Lexus LX 470






2. Salman Khan
The original bad boy of Bollywood, Salman Khan has many passions, and amongst them is his love for cars. The actor is said to be really possessive about his rides and does not like anyone messing around with them. A few of his cars are

Also Read: Tata Safari Evolution




3. Shahrukh Khan
The baadshah of Bollywood is one of the most classy and sophisticated actors in the industry, which is well represented in his choice of cars.



Rolls Royce Phantom Drophead Coupe




4. Sanjay Dutt
Sanjay Dutt has always been known for his unique acting skills and his controversies which recently ended up with him in prison. What people do not know about the actor is his passion for cars. The actor owns a lot of expensive cars and bikes which he drives himself.

Lexus LX 470

Ferrari 599 GTB






5. Ranbir Kapoor
One of the newbie, Ranbir Kapoor quickly got himself the tag of a chocolate boy in the industry and an actor to be looked out for in the future. Like his acting, Ranbir is also going big with his cars.




Also Read:
Was this article helpful ?
0 out of 0 found this helpful