Auto News India - Bugatti News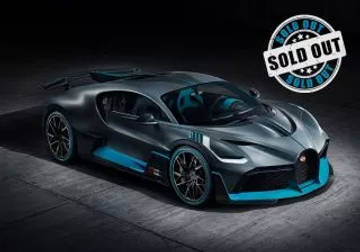 The Divo may not be as fast as the Bugatti Chiron in terms of top speed but that hasn't stopped this ultra-rare, super expensive limited-run hypercar from being a sellout already!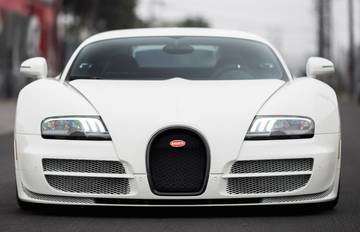 The last Bugatti Veyron Super Sport coupe ever built is up for auction.

TMB Art Metal, a London-based luxury metal crafter, has created cufflinks that resemble the wheels of a vehicle. The cufflinks are crafted using aluminium from an actual wheel of one of the fastest pr

Bugatti Chiron will finally make an attempt to become the fastest production car in the world.

The world has just witnessed Bugatti Chiron in all its glory and is now left in utter bewilderment by the supercar. It is the direct successor to Veyron and was officially unwrapped at the ongoing 201

Remember the Bugatti Vision Gran Turismo concept? The same car that looked like it belonged inside the confines of a Playstation? Well, it isn't really a concept anymore. The highly anticipated succes













Not Sure, Which car to buy?
Let us help you find the dream car

Bugatti says that they've had already received more than 100 orders for the Chiron! World debut is set for the 2016 Geneva Motor Show.

IAA has always been the place to be for anybody and everybody related to the international automotive world and rightfully so. The auto show has time and again left us gobsmacked with exclusive showca

Making its way to the Frankfurt motor show later this month, Bugatti has revealed its Vision Gran Turismo project in pictures. The Vision Gran Turismo project includes 28 auto manufactures and is a br

Bugatti's much awaited hypercar, Chiron, is yet again spied under heavy camouflage at an airport in Los Angeles. The car is supposedly heading to Pebble Beach, where it will be showcased to potential

Bugatti, originally French and now owned by Volkswagen group is oiling up its Veyron successors named as Chiron. Reports say that this all new car hypercar will do 0-100 kmph in just 2 seconds! Yes, 1

The final chapter, 450th unit, of the once fastest car on the planet was sold off at the Geneva Motor Show. With a 16-cylinder W16 engine producing 1,183bhp of maximum power and a peak torque of 1,500

If you have been contemplating whether to buy a Bugatti Veyron or not, it's time to make a decision. A couple of weeks back, we reported that almost all of 450 examples of Bugatti Veyrons have been so

Almost all the 450 examples of Bugatti Veyron have been sold with just another 15 or so awaiting to find their buyers. Bugatti has been contemplating Veyron's successor for quite some time now and the

As we reported earlier, Buggati Veyron will be replaced by an even faster successor next year. Now a latest report from, suggests that successor will receive the 'Chiron' nameplate.
*Estimated Price New Delhi
Stay Updated. Subscribe to Cardekho News