Bugatti Chiron Spied Again!
Modified On Oct 05, 2018 12:41 PM By Abhijeet for Bugatti Chiron
Bugatti's much awaited hypercar, Chiron, is yet again spied under heavy camouflage at an airport in Los Angeles. The car is supposedly heading to Pebble Beach, where it will be showcased to potential buyers only.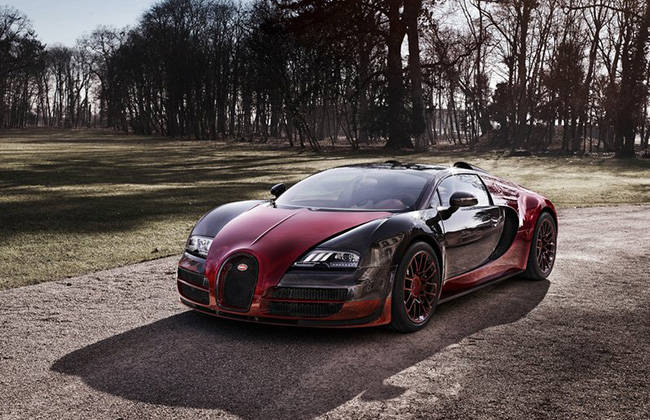 As the car was heavily covered in veils it is hard to say anything about the design, but one thing is for sure that it will be a lot more sporty and dynamic than the Veyron.

The Chiron (name not confirmed) is expected to retain the same W16 8.0 litre engine with four turbos, possibly electrical this time to cut down the lag. Also this motor could be mated to an electrical motor and hence making a collective power of 1500 PS and peak torque of 1500 Nm. All of this along with considerable weight loss will contribute to an unbelievable 0-100 km/h run in under 2 seconds. Moreover, the top whack figure is reported to be over 450 km/h, this is way quicker than the Veyron SS WRE which is capable of doing 415 km/h.
Official launch of the car is expected to take place in mid 2016, but a concept could be showcased before that.
Veyron has been benchmark for so long with everyone catching up to at least the topspeed it acheived, but with cars like the Koenigsegg Regera showing its potential, there has to be a refreshing of the standard created by supercars.
Source: AUTOBLOG.NL
Was this article helpful ?
0 out of 0 found this helpful