Volvo to manufacture 10 lakh EVs by 2025
Modified On May 05, 2016 04:50 PM By Alshaar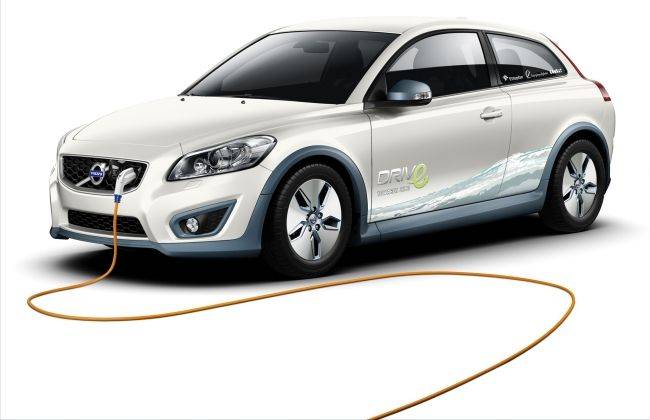 Electrifying news! Volvo has planned on ramping up its efforts to produce electric vehicles. The Swedish carmaker has put dates and numbers to its electric car manufacturing plans, first revealed in 2015, by setting a target of producing 10 lakh EVs by 2025.
"It is a deliberately ambitious target," said President and Chief Executive Håkan Samuelsson, in a press release. "It is going to be a challenge, but Volvo wants to be at the forefront of this shift to electrification." In order to realise these goals, Volvo is going to introduce two hybrid versions of each model in its line-up, added the release.
Volvo has been developing two platforms for the past five years for its future hybrid and all-electric vehicles. The Compact Modular Architecture (CMA) for smaller cards will be used with future 40 series models. Future 60 and 90 series vehicles will be based on the Scalable Product Architecture (SPA) for larger vehicles.
This update emerged from Volvo's recent sustainability report that has chalked out larger commitments for the carmaker than just manufacturing electric vehicles. As a part of its endeavours on this front, Volvo is committing to work with its international partners to promote sustainability in all areas.

President Samuelsson said, "Sustainability is nothing new or something that sits outside our operations, it is something that forms an integral part of everything we do. It is simply our way of operating. This new sustainability commitment reflects Volvo Cars' fundamental belief that we must also grow responsibly."
As mentioned above, Volvo first revealed its plans to manufacture an all-electric vehicle in 2015. In order to rival the likes of Tesla and Chevrolet, the EV, which is expected to be launched by 2019, will be able to travel approximately 520 km on a full charge.
Volvo expects the years between 2020 and 2025 to form a critical acceptance period for electric vehicles globally, as more mainstream players enter the electric/hybrid vehicle industry. While Western markets, including US and Europe, are set to start welcoming these cars by 2019, there is no word from Volvo regarding the introduction of its EVs in India yet.
Also Read: Volvo to Conduct Autonomous Driving Test in China
New Car Insurance - Save Upto 75%* - Simple. Instant. Hassle Free - (InsuranceDekho.com)
Sell Car - Free Home Inspection @ CarDekho Gaadi Store
Was this article helpful ?
0 out of 0 found this helpful