Toyota To Bring Prius Prime And Small Electric Car To India
Published On Nov 20, 2017 06:11 PM By CarDekho
35756 Views

Write a comment
The Japanese carmaker has signed a MoU with the Andhra Pradesh government to transform its new capital into a smart city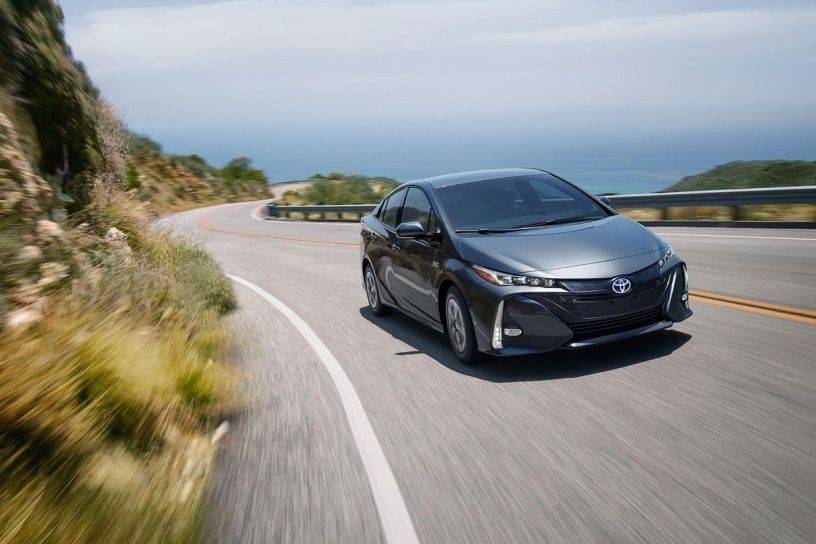 Toyota Kirloskar Motor and the government of Andhra Pradesh have signed a memorandum of understanding towards creating India's first smart city. The carmaker will carry out a feasibility study with the Prius plug-in hybrid and a compact electric car in mind.
The Prius Prime is the company's plug-in hybrid variant that can go 40km on a single charge. The high cost and low demand of the Prius have kept it from occupying the city streets in our country. It's difficult to predict how Toyota aims to bring down the cost of the Prius Prime and make it a viable alternative to regular petrol and diesel cars.

The small electric city car will most likely come out of the Toyota-Suzuki joint venture. The two companies have joined hands to build electric vehicles. Maruti Suzuki could leverage its extensive dealership network while borrowing the technology from its Japanese counterpart. The Indo-Japanese carmaker's ability to churn out a large number of cars in a short duration will come in handy as it'll be making electric cars for Toyota as well.
After the partition, instead of picking a well-populated city, the officials chose Amaravathi as Andhra Pradesh's new capital. It's a small town by the banks of the river Krishna, and geographically equidistant from Vijayawada and Guntur. Selecting a small town allows them to reshape and expand it as they see fit with minimal effort. Amaravathi is said to be the first high-tech metropolis in our country that'd mimic the technology and architecture of some of the most futuristic cities in the world. It makes sense to have a plug in the vast majority of cars plying on Amaravathi's roads as the smart city will have the necessary charging infrastructure to support plug-in and electric vehicles.
By: Mahesh Yadav
New Car Insurance - Save Upto 75%* - Simple. Instant. Hassle Free - (InsuranceDekho.com)
Sell Car - Free Home Inspection @ CarDekho Gaadi Store
Was this article helpful ?
0 out of 0 found this helpful