Toyota considering Lexus LFA's successor
Published On Aug 11, 2014 05:51 PM By Akshit for Toyota Avanza
Lexus' long-term plan includes a successor to its limited make LFA supercar, said Mark Templin, Vice President of Lexus. But according to him, it could be as long as three decades before it hits the showrooms.
"Akio believes that every generation deserves to have a car like an LFA, so we're building an LFA for the generation we have today," Templin said in Kyushu, Japan, before a ceremony for the new Lexus NX crossover. "At some point, there may be another special car for another generation," he said, without providing specifics.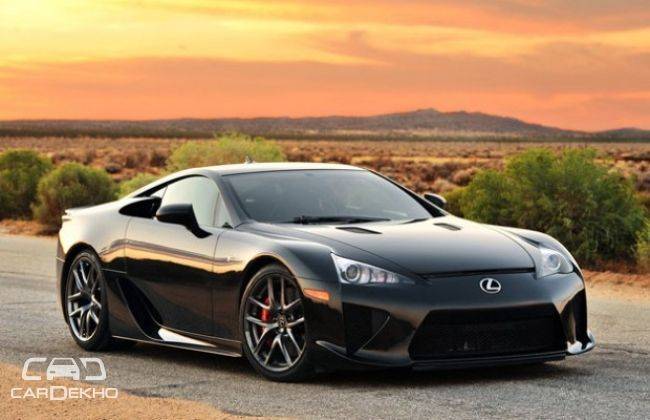 Ever since Toyota ended the production of LFA supercar in 2012, the Japanese automaker hasn't had a flagship supercar under its banner. There was talk of a potential successor, but those discussions were eventually denied, leaving the automaker with a free slot at the top notch performance ladder.
The LFA's development took almost nine years, and with only 500 built, it was a loss-making preposition for the manufacturer. Selling more cars would have helped make more money, but at the expense of the exclusivity, that makes supercars like the LFA so much lucrative. The supercar would most likely get the heart in the form of RC F's 5.0 litre V8 combined with an electric motor, and coupled with a ten-speed gearbox. The LF-LC is also expected to wear an SC or SC F badge over it.

Lexus showed an LF-LC coupe concept car at the 2012 Detroit auto show, which the company hasn't made into a production model. Asked if Lexus may take that step, Templin said: "I won't tell you yes, and I won't tell you no." He added, "We got more response from that press conference than any car I've ever shown in my life. I was blown away by the response people had for that car."
Source: Bloomberg