Lamborgini Murcielago to get an all new V12 engine
Published On Nov 17, 2010 12:48 PM By Vikas for Lamborghini Murcielago
Italian Motor company Lamborgini has now disclosed its new upcoming V12 engine which will be shown at Geneva Motor Show beginning next year which will take its place in Murcielago replacement. This new V12 engine is going to come in 6498cc engine capacity producing 691 bhp.

Lamborgini's R&D team was assigned with just two criteria for this new motor with codename L539 which was to be a V12 engine and have a 60 degree bank. Finally the R&D team came with 6.5 Litre engine capacity with 691 bhp and maximum torque of 509 lb. In this, the bore has increased from 88 mm to 95 mm whereas the stroke is down from 89 mm to 76.4 mm.The compression ratio for this engine is 11.8 : 1 which is more than the old units 11 : 1. The engine is physically smaller now due to shorter block as its has smaller stroke and there is no sump at the base of the engine.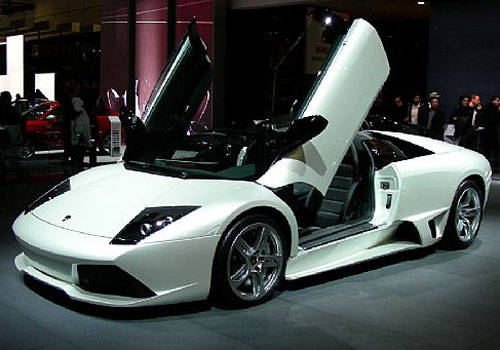 See More Lamborghini Murcielago Pictures Read More on Lamborghini Murcielago
Feature like switchable water circuits improves the motor's efficiency is present in the enginge which is used to haste the warm-up.There are total 8 scavanging pumps that reduce engine pressure and scavanging losses by 50%.

It has got new 7 speed gear box called ISR (Independent Shifting Rods) with the total weight of 70 Kg with twin-plate and 235 mm clutch.The auto manufacturer Lamborgini claims that this new gearbox will be smaller and tidier in comparison to the old trasmission.The company has stated that this model will be available only in manual transmission as per the customers demand, which means that for the first time the Lamborgini model is not going to come in coventional manual. The gears are engaged independently in this new gearbox. It will take just 50 milliseconds to shift gear via the paddle on this new gearbox which is 40 percent faster than the latest e-gear equipped Lamborgini Gallardo.

Rumors are that the name of this new lamborgini LP700-4 will be Jota or Avantador. Further information will be revealed in near future. From this, it is quite clear that Murcielago replacement is going to be a special edition.
Read More on : Lamborghini Murcielago
This Car Model has expired.