Last Lamborghini Murcielago rolls out of its factory
Published On Nov 10, 2010 03:49 PM By Vikas for Lamborghini Murcielago
Automobile company, Lamborghini has officially closed down the production of its supercar –Murcielago. Recently, the company released the last Lamborghini Murcielago from its production line. This last one was the LP670-4 Superveloce which was the 4,099th unit of the Lamborghini Murcielago range. This also happened to be the last Lamborghini Murcielago that was produced at the Sant'Agata Bolognese factory of the automaker. The last Lamborghini Murcielago possessed the special production number which clearly indicated that it was the final piece to be produced. The last one, LP 670-4 Superveloce, featured a big rear wing. The car also displayed -Arancio Atlas, the paintwork which marked the completion of the nine-year production of the car. The production of this Lamborghini supercar had started in the year 2001. A replacement for the same is already gearing up and is going through the final phases of development. This new replacement might be unveiled at the Geneva Motor Show which will be organized in the coming year.
See More Lamborghini Murcielago Pictures Read More on Lamborghini Murcielago
On May 11, 2010, when the last Lamborghini Murcielago, the supercar of Lamborghini, moved from the production line of the company, it proudly displayed the production number "4,099". This important moment which marked the end of the production of Lamborghini Murcielago was celebrated on November 5, 2010 in the factory. On this occasion of celebration, a special exhibition of the iconic Lamborghini V12 cars was held. This exhibition was followed by an attractive parade at Sant'Agata Bolognese. During a symbolic last ride from the gate of the Lamborghini factory, a Murcielago SV of the Lamborghini Museum was escorted by supersportcars like the Miura, the 350 GT, the Diablo and the Countach.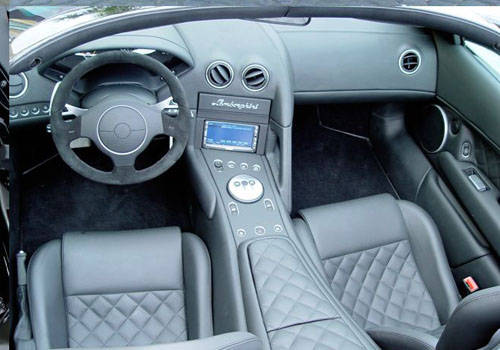 See More Lamborghini Murcielago Pictures Read More on Lamborghini Murcielago
During the period between year 2001 and 2010, 4,099 units of the Lamborghini Murcielago were manufactured in the Sant'Agata Bolognese factory of the company. 4099 is undoubtedly an impressive number, not only in comparison with its predecessors like the Miura, Diablo and the Countach but otherwise, in general terms too. The final car, an LP 670-4 Superveloce, which had a big rear wing and Arancio Atlas paintwork, was delivered to a customer who belongs to Switzerland.
Read More on : Lamborghini Murcielago expert review
This Car Model has expired.