India-Bound Hyundai Kona Electric Can Sustain Extreme Winter Conditions
Modified On Mar 15, 2018 07:35 PM By Saransh for Hyundai Kona
Apart from the Kona Electric, Hyundai also tested the Nexo FCEV in the freezing cold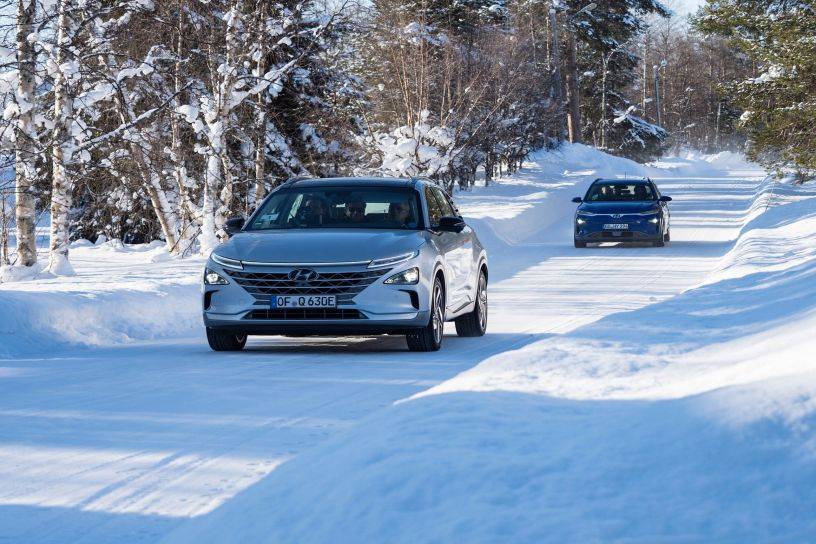 After unveiling the India-bound Kona EV at the 2018 Geneva Motor Show, Hyundai took the electric SUV to its testing facility in Sweden to examine its performance at temperatures as low as -35 degree Celsius. The Kona EV was accompanied by the Nexo FCEV for the winter test. Related: Hyundai Kona Electric SUV Revealed; Might Be Launched In India
Extreme cold can adversely affect various functions of electric vehicles. These range from the ability to start, manage optimal temperature of the electric powertrain, heating and ventilation and its drive range.
In order to make sure that these extreme conditions do not have an impact on its range, Hyundai says that it has developed a new EV-specific air conditioning and ventilation unit with an improved energy management system.

Here are some unique features of the HVAC system fitted on the Kona EV-
The heat pump system utilises the waste heat emitted from the electric components to increase the efficiency of the HVAC system while minimising the electricity consumption from the battery to improve the driving range
The HVAC system is equipped with a smart air intake control system that heats the cabin more efficiently by controlling the amount of air entering and exiting the cabin, thus helping reduce battery consumption
The ventilation system also gets an individual mode that shuts off the heating and ventilation on the passenger side of the cabin when driving alone
When plugged-in, the HVAC system pre-heats or pre-cools the cabin, depending on the requirement and saves battery power for future use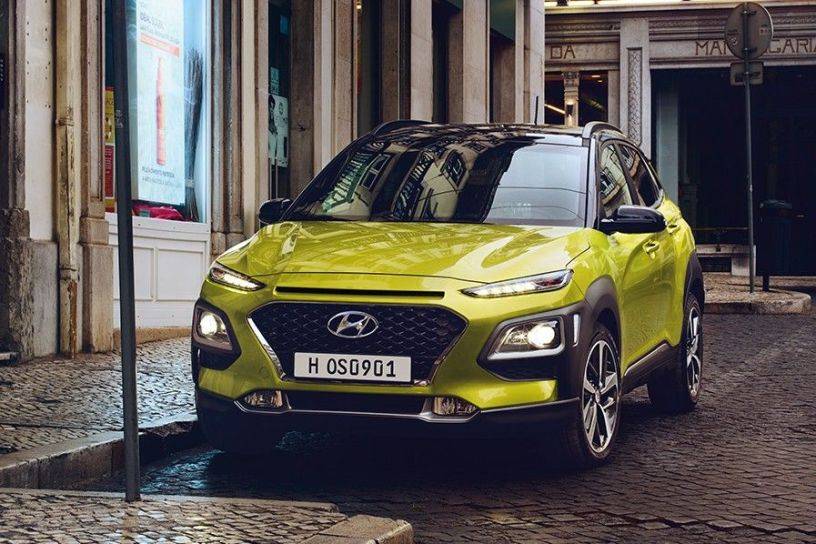 Hyundai is planning to launch the Kona EV in India in 2019. It's a brave move from Hyundai since the Indian market is not the most conducive for electric vehicles owing to our limited charging infrastructure. However, the Kona will be one of the first long-range electric vehicles in India and considering the fact that it's an SUV, and a good-looking one at that, it might find a place in the garages of celebrities and those who bat for EVs for a clean and green future. After all, the Kona won't be too expensive either and we expect it to be priced below the Rs 30 lakh mark. And with a range of over 300km, it can certainly be used as an everyday city runabout as well.
Also Read: 2019 Hyundai Santa Fe: All You Need To Know About Fortuner, Endeavour Rival