10 Automotive Terms That'll Go Obsolete Once We Switch To EVs
Modified On Dec 07, 2017 11:37 AM By CarDekho for Mahindra e2o Plus
12792 Views

Write a comment
Along with a promise of a cleaner future, EVs will bring along a new set of terms and kick out those we've known and used so far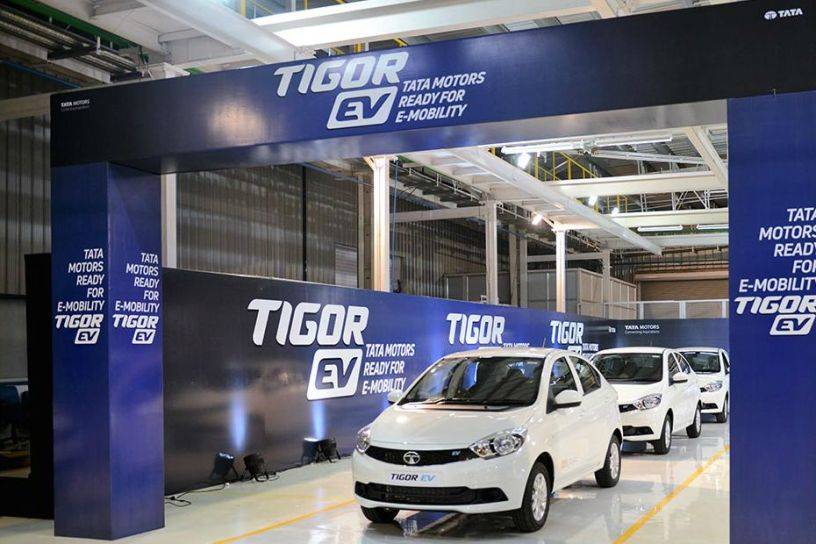 Electric vehicles are on the horizon, and we're heading in that direction one way or another. Let's see what terms will be out of fashion once EVs spread their roots.
Upcoming Electric Cars In India
1. Displacement

They say there's no replacement for displacement. Bad news for them, talking about engines, cylinders and their displacement will soon become passé.
2. Manual/Automatic Transmission

We have been talking about automatic and manual transmissions for way too long because combustion engines are lousy. They make power only at certain revolutions, and we need multiple gears to keep it in its sweet spot all the time. The vast majority of electric cars will have single-speed transmission eliminating the need to change gears in the first place. Those rare electric cars with multi-speed transmissions will prefer changing gears on their own.
3. Fuel Choice and Fuel Stations

Along with a single transmission select, the EVs won't have multiple transmission options to choose from. No need to pull out the calculator and do the math to see which fuel makes more sense, petrol, diesel, CNG or LPG. And you can forget about lining up at the petrol pumps. You'll, however, have to park and charge your car at a charging station if you run out of juice.
4. RPM

Revolutions Per Minute have a close relationship with the gearbox. Even a million horsepower is of no use in everyday driving. It's also a waste if it arrives at 50000rpm. We need torque for better drivability and acceleration. Even that requires you to rev the engine and then keep shifting to stay in the powerband. Electric cars offer a lot of torque; more importantly, all of it is available from 1rpm helping them accelerate faster. Ogle all you want at that tachometer and get ready to kiss it goodbye.
5. Acceleration

Electric cars have a strong acceleration. You know that already. So the term acceleration isn't going out of business, but the 0-100kmph figure might just bite the dust.
While electric cars offer a healthy 0-100kmph acceleration, their ability to deliver peak torque right off the line helps them deliver aircraft-like G-forces. If a fast petrol car pushes you back in the seat, an equally powerful electric car will feel nothing short of a roller coaster. The punchy acceleration at lower speeds will mean that you can get your shot of adrenaline more often while staying within the speed limits.
The Tesla Model S P100D already reaches north of 1.4G while sprinting to 50kmph from zero. No other production car can hit such a G numher. The second-generation Roadster will beat that by a healthy margin. Calculating acceleration in G's may just become the norm among electric supercars.
6. Emissions/PUC

Today, cars have to comply with ever-stiffening emission norms. Electric vehicles won't even need to go through the emission testing phase and as owners, you won't ever have to line up to get a PUC certificate once every quarter.
Since they don't spew smoke, EV owners also won't have to worry about Delhi's odd-even rule.
Government Proposes No Registration Of BS-IV Vehicles After June 30, 2020
7. KMPL
Fuel efficiency is a major deciding factor for us while picking a new car. With electric cars, the term 'mileage' will be replaced with 'range', which will become a key specification.
10 Most Fuel Efficient Cars In India
8. Engine Oil

Electric cars don't have an engine, and hence don't need engine oil. The most-consumed item at the service centre is about to lose its job.
9. Filters
Currently, one has to replace several filters such as the air filter, oil filter, fuel filter and diesel particulate filter on their cars on a regular basis. Other than the cabin filter, all the others will be shown the door once electric cars take over.
10. Frequent Routine Maintenance

Fewer moving parts equals less chance of a failure. EVs don't have to replace their filter and oil, which will result in far fewer visits to the service centre. Routine maintenance for electric cars will include replacing brake pads and the cabin filter and getting wheels aligned and balanced.
Govt Promises Higher Incentives To Make EVs Popular
The alignment and balancing can be done at a tyre shop as well while the rest can be done at home. Only major breakdowns will require you to visit the workshop and even those will be far and few in between. Dealerships and carmakers love keeping in touch with their customers and seeing them on a regular basis. We can see why they're hesitating to embrace the electric future.
Toyota To Bring Prius Prime And Small Electric Car To India
Tata Tigor EV Rolls Out Of Sanand Factory
Read More on : Mahindra e2o Plus Automatic
Was this article helpful ?
0 out of 0 found this helpful