Types Of Electrified Cars Explained
Modified On Jan 11, 2018 02:34 PM By CarDekho
Here's a rundown of the various types of electrified cars
Electrification is the hottest new keyword in the auto industry. But do you know that an electrified car doesn't necessarily mean an all-electric car? Let's walk you through the different types of electrified cars.
1. Mild Hybrid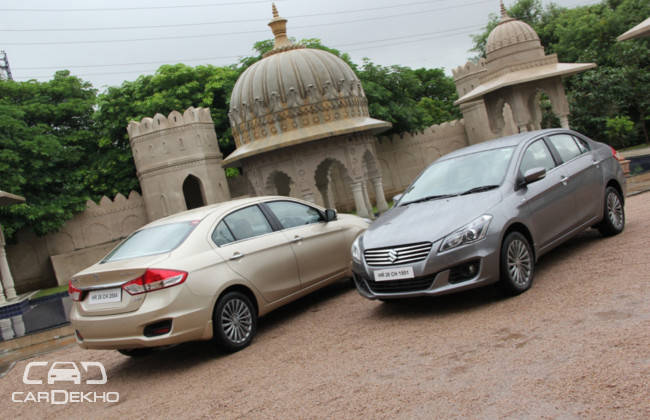 In a mild hybrid car, you need to get the engine running to move the car. There's a small electric motor that draws power from the battery and fills up the torque gaps to complement the engine. The same motor can also work as an alternator and generate electricity for the battery when the vehicle is cruising or coasting.
Small electric motors make very little horsepower but pack a respectable amount of torque. That torque is available almost across its rev range and can be used to add extra boost when accelerating hard or while overtaking. Mild hybrids may or may not have auto start-stop.
The diesel variants of Maruti Suzuki Ciaz and Ertiga are examples of mild hybrid cars in India. By diesel engine standards, their Fiat-sourced 1.3-litre turbocharged powertrain is a refined and rev-happy unit. But it also suffers from turbo lag below 2000rpm. The mild-hybrid tech has eliminated that to a great extent. With the mild-hybrid system in place, it offers acceptable acceleration below 2000rpm while retaining its addictive traits post that.
2. Strong Hybrid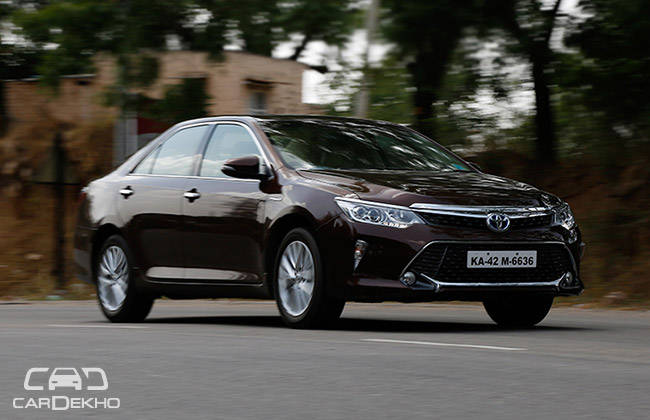 A strong hybrid differs from a mild hybrid in two ways: battery size and electric motor size. A bigger motor helps it drive short distances without using any fuel while a bigger battery provides the necessary juice to meet the bigger motor's demands.
Just like in a mild hybrid, the electric motor serves two purposes. It propels the car—either in conjunction with the engine or by itself—and also charges the battery. You can get going in a strong hybrid car without turning on the engine. While the motor is enough for driving around town with a light foot, it can't offer strong acceleration by itself. The car will, therefore, switch on the engine if you floor the accelerator pedal. This mutual understanding between the engine and the electric motor also makes them great for use in sportscars. That's why we see them gunning down the Le Mans race track for 24 hours without a break. In addition to supporting the basic electrical systems in the car, the battery can also power the air conditioning on its own. So you don't have to keep the engine running at the stop light on a hot day.
The Toyota Prius is a prime example of a strong hybrid car. But there are others too such as the Toyota Camry and almost all of Lexus' India lineup. Toyota and its luxury car division, Lexus, rule the roost in the hybrid land.
3. Plug-In Hybrid

A plug-in hybrid adds more batteries to the mix to make clean driving a possibility without sacrificing on cross-country touring. In this type of car, you don't have to rely on the engine only to charge the battery as you can do it at home with a domestic power outlet.
Hard acceleration may still require the engine to chip in but basic commuting in a plug-in hybrid can be done without burning a drop of fuel. Plug-in hybrids can run more than 30km on a full charge on electric power alone. So if you drive 15km to work, then you could, theoretically, drive to work every day without spending a dime on fuel. Of course, you need to remember to charge it for a few hours. Filling up its battery typically takes only 2-3 hours. For long drives, you still have a fuel tank and an engine.
Currently, plug-in hybrids only exist at the higher end of the price bracket with the Volvo XC90 T8 being the most affordable option at Rs 1.27 crore. The exotic BMW i8 sportscar serves the elite of the elite with a price tag of Rs 2.62 crore (ex-showroom). Hyundai briefly thought of bringing the Ioniq's plug-in hybrid variant to India but later dropped the idea as the implementation of GST didn't provide any relief to hybrids.
4. Electric Car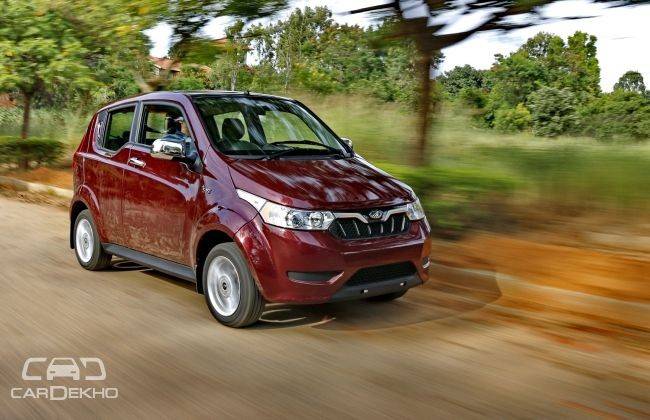 An electric motor gets rid of the engine and adds more batteries for a longer driving range. The electric motor also needs some beefing up as there's no internal combustion engine to pull it out of heavy load situations. This is as far as electrification goes in driving a car.
In India, Mahindra is the only carmaker that currently offers an electric car to the masses at a relatively affordable price. However, the Mahindra e2o Plus' performance and range limit its appeal and make it comparable to the Tata Nano. The price tag doesn't help either as the Nano turns out to be cheaper in the longer run. Mahindra also has the eVerito but it's plagued by the same issues of performance, range and cost.
Internationally, Tesla is biggest name in the electric vehicle business. The initial cost of a Model S or Model X makes it an appropriate rival for the luxury cars such as the Mercedes-Benz S-Class and G-Class. Tesla has hit the bull's eye with its sedan and SUV by offering luxurious features at reasonable prices and performance that can put exotic sportscars to shame. But their big sticker price keeps the sales numbers low. That's the reason behind the Nissan Leaf maintaining its top spot in terms of global volume as it delivers a usable driving range and adequate performance at a fraction of the cost compared to a Tesla.
5. Range Extender

Although battery electric vehicles offer great off-the-line acceleration, they are expensive to produce and, hence, expensive to purchase. Lithium-ion batteries make EVs very expensive for large-scale adoption while engines are considerably cheaper to manufacture.
So, range extenders cut out most of the battery and replace it with an internal combustion engine to charge the battery for a longer driving range. Think of it as an electric vehicle fitted with a charger powered by fossil fuel. Such cars retain the driving characteristics of an electric vehicle such as instant torque, peppy acceleration and the ability to quietly roll out of the driveway. But it can cover longer distances between fill-ups and can refuel at the petrol pump like a conventional car too. If the battery alone can deliver a substantial driving range, then the car can also be charged using a household socket.
Range extenders are far cleaner than a petrol or diesel car. A regular car has to keep varying its engine speed to meet the acceleration and driving needs. That wastes a lot of fuel as the engine keeps entering and exiting its most efficient rev range. If it were to work only to generate electricity, then it could run in its sweet spot at a constant RPM.
Currently, we don't have any range extender on sale in India, but we have official confirmation from Nissan India that the carmaker is testing the Note e-Power. It's a premium hatchback that'll rival the Hyundai Elite i20 and the Maruti Suzuki Baleno if it makes it to the showroom. BMW i3 is another example of a range extender and we're expecting to see it land on our shores this year.
Recommended: Upcoming Electric Cars In India
Was this article helpful ?
0 out of 0 found this helpful