Auto News India - Tesla News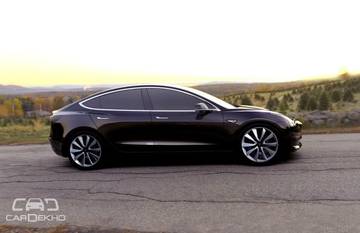 The base variant of the Model 3 will do 0-60mph (96kmph) in 5.6 seconds.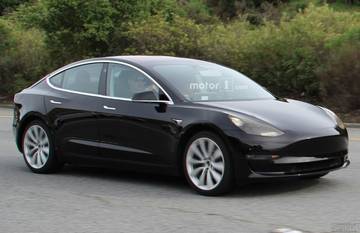 Tesla's production-spec and most economical offering, the Model 3, looks identical to the concept Elon Musk revealed last year in April

Last week, Tesla quietly added a new variant – the 100D – in the line-up of the Model S. The Model S 100D is capable of doing an EPA (the United States Environmental Protection Agency) rated figure of

Tesla has recently released a notice stating that its new customers would have to start paying to charge their cars at Superchargers.

The first cells to actually be used in products were manufactured on January 4, 2017.  

Elon Musk (CEO, Tesla) has recently revealed via Twitter that Tesla will roll out the enhanced version of its famed Autopilot with a new avatar of its operating system (8.1), starting mid-December. 













Not Sure, Which car to buy?
Let us help you find the dream car

Almost every four-wheeler manufacturer that wants to make a name for itself in the electric vehicle space wishes to compete with California-based all-electric automaker Tesla. Lucid Motors, another Ca

In the wake of all the recent crashes involving Tesla vehicles, Elon Musk (CEO Tesla) wants to reassure the world that henceforth, all Tesla vehicles will be equipped with full self-driving hardware a

Tesla Motors said that it's investigating the fatal accident involving its car in China.

Tesla has announced a battery pack upgrade for the Model S and the Model X, which will increase the overall range of both the EVs and also make them quicker than before. 

The new addition to Tesla's list of cars will be a compact SUV titled 'Model Y'

Elon Musk, who will be leading the two companies and is also the largest shareholder in both, has taken the first step from Tesla's second master plan, which he released a couple of weeks ago.

Tesla has opened its colossal $5 billion gigafactory 1, which will primarily focus on battery production. The unit which was announced just over two years ago is located on the outskirts of Sparks, Ne

The Model S and Model X use Mobileye's EyeQ chips platform for the 'autopilot' function!

Tesla's 'Master Plan, Part 2' is out and open, Elon Musk (CEO Tesla) blogged it yesterday on Tesla Motors'...err... Tesla's blog. The second part of the plan named — 'Master Plan, Part Deux' largely t
*Estimated Price New Delhi
Stay Updated. Subscribe to Cardekho News