Toyota to Start Used-car Auctions in India
Published On Aug 10, 2015 12:16 PM By Manish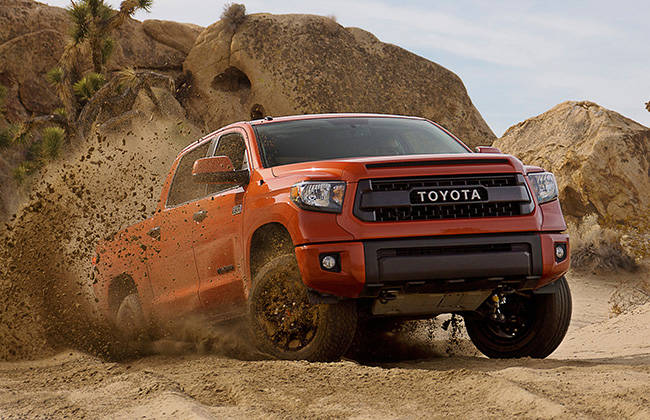 Auctioning of used cars is a practice that is followed by Toyota Motor Corporation globally and now to grow its business in India, Toyota is planning on implementing the practice here as well. This is because Toyota has missed its sales targets for the major part of its two-decade presence in India.
A senior executive of the company said "Toyota's mission is to make the Indian used-car industry more reliable and transparent to customers. With this in mind, we are launching Toyota Auction Mart in September 2015 in Bengaluru, where every used car from all brands will be inspected by Toyota-trained professionals and certified before the auction,"
Toyota uses its companies like Toyota Auto Auction and Chubu Auto Auction in Japan and Hotai Auto Auction in Taiwan, to help it with sales of used vehicles. The second-hand market is becoming a source of fresh revenues for automakers as new-car sales have been sluggish for more than two years. The customers will have the ultimate authority on auctioning of their used cars and this approach is aimed to instill confidence amongst them.

Just like other major automobile companies including Maruti Suzuki, Hyundai Motor, Volkswagen, Honda and luxury carmakers like Audi, BMW and Mercedes-Benz, even Toyota has a used-car business, which operates under Toyota U-Trust.
Company executives also said that to promote efficient operations, Toyota Kirloskar Motors has set up a dedicated auction facility in Bidadi, which is a town located on the Bengaluru-Mysore expressway.
Toyota U-Trust was launched in 2007 and covers 56 markets in 19 states and the company wants to use U-Trust to break out of its sales stagnation. A company executive said "The company engineers would be rating all the cars on 203 parameters to assess its worth and price for the auction. This would be different from the current practice of dealers buying older cars and then disposing of them in an unprofessional way."
'True Value', which is Maruti's used-car business brand that started in 2001, now approximately generates the equivalent of a quarter of its new car sales of 1.1 million vehicles in India every year. The used car market in India provides promising expansion and revenue creation opportunities.

According to industry experts, the used-car business is about 1.3 times bigger than the 2.5 million new cars sold in India every year and it has a faster rate of growth. According to Mahindra First Choice, which is the largest multi-brand used-car player in the Indian market, more than 3 million used vehicles are traded in the country. Toyota has plans to expand its domestic sales by tapping into the used-car market more aggressively. It gained a market share of a little over 5% with Its sales of 141,347 vehicles in fiscal year 2015 . With a 9 percent growth from a year ago, the company sold 34,300 vehicles in the first quarter.These auctions will probably make the used-car market more reliable and transparent.
New Car Insurance - Save Upto 75%* - Simple. Instant. Hassle Free - (InsuranceDekho.com)
Sell Car - Free Home Inspection @ CarDekho Gaadi Store
Was this article helpful ?
0 out of 0 found this helpful