Tata Nano Exclusive TV Commercial Now on Youtube
Published On Dec 18, 2010 06:06 PM By Vikas for Tata Nano
Tata Motors, India's prominent automobile manufacturer is working hard to bring its dream car 'Tata Nano' back to popularity. And the company has taken a major step towards the campaign by launching the all new advertisement of Tata Nano. The emotional advertisement of this people's car is now available on YouTube and through this commercial, the company has tried its best to bring this stunning car back to our minds.

Tata Nano in the concerned commercial is given a tag line as 'Key to happiness'. Tata Nano these days is going through a bad time in Indian markets and that is the reason company is trying its best to bring the product back to track.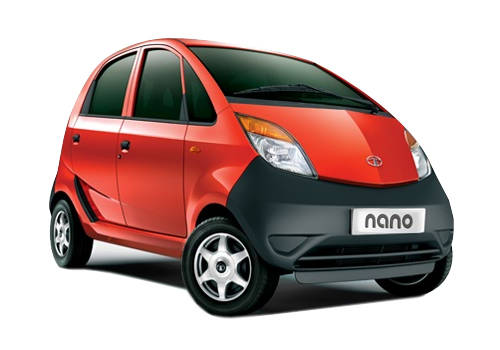 See More Tata Nano Pictures Read More on Tata Nano

The latest Tata Nano commercial has laid great stress on the utility of this vehicle and the car is pasteurised as the people's car. The advertisement shows the Indian orientation of Tata Nano which further fills it with emotions.

The tremendous space and attractive exterior is flaunted well along with its utility to Indian customers. The powerful pickup of this car is also depicted well in the advertisement. The video shows that Tata Nano is made for Indian users and thus can give Good performance even on bumpy roads. The little size of the car is turning people's head on road which is actually the case with Tata Nano because of its exclusive compact looks.

See More Tata Nano Pictures Read More on Tata Nano

Tata Nano assures happiness in home, and once you drive it, you will get addicted to it. While the car is driven on road people are found observing it, may it be your neighbours or someone on road, people just can get their eyes off your car.

Thus taking a prominent step towards Tata Nano campaign, the company has come up with a real attractive advertisement and will surely achieve its purpose through this ad.
Read More on : Tata Nano price in India