SIAM Criticises Road Transport Ministry over BS VI Standards
Published On Mar 23, 2016 11:26 AM By Sumit

The Society of Indian Automobile Manufacturers (SIAM) has raised strong objections to the norms proposed by Ministry of Road Transport and Highways for Bharat Stage (BS) VI standards. The apex body for automobile manufacturers has stated that the guidelines put forth by the ministry will take India back by 16 years.
Mr. Vishnu Mathur, director general for SIAM, said that the BS VI fuel norms announced in the draft notification have been highly diluted as compared to Euro VI norms in Europe. Mincing no words, he said, "Such norms have taken India back to BS II fuel level of specifications which were prevalent in 2000."
SIAM explained that the proposed norms lower the octane number of fuel which leads to lower fuel efficiency of vehicles and overall combustion. As per the prescribed BS VI norms, the octane number for petrol has been set at 91 while the same in Euro VI is 95. This is in direct conflict.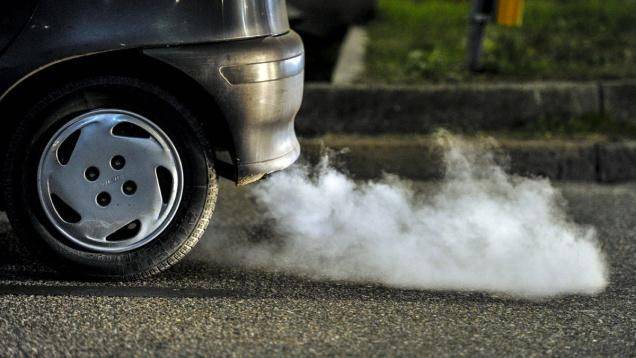 For diesel too, the quality has been compromised upon. "This would directly impact the emissions and lead to increase in particulate matter (PM), a known carcinogenic, and Oxides of Nitrogen (NOx) leading to secondary particulate matter and smog," Mr. Mathur said.
He threw light on the contradictory stand of various ministries and stated, "This is also contrary to the Ministry of Petroleum's earlier submission that they would supply Euro VI fuel by April 2020, based upon which BS VI norms for vehicles have now been mandated for the auto industry by 2020."
The auto body wants BS VI norms to be in coherence with Euro 6 fuel standards. The demand is quite genuine in the sense that India has always matched the levels of Euro fuel standards and Bharat Stage, more or less. It goes beyond logic to first skip BS V norms and then going back to BS II in the name of BS VI. We feel it would be better to follow BS V standard first and before moving on to BS VI regulations.
Also Read: Mercedes E-Class Awarded with an Environmental Certificate
Was this article helpful ?
0 out of 0 found this helpful