Maruti Predicts Maximum Sales Will Come From ICE Models By 2030, Least From EVs
Published On Jan 31, 2023 12:47 PM By Sonny
Maruti Suzuki plans to offer six EVs in India by 2030, but expects limited demand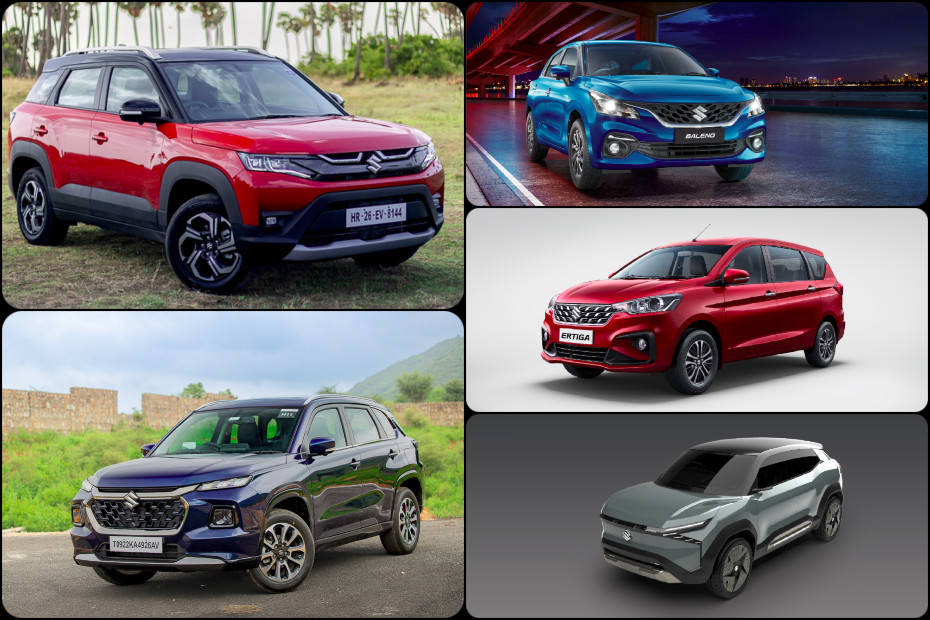 The fact that Maruti Suzuki has no plans to launch an EV in India before 2025 has been well established. This is in contrast to its closest homegrown rival, Tata, which has made big strides in getting Indian buyers to switch to EVs with relatively affordable models like the Nexon EVs and Tigor EV, and now the Tiago EV.
However, as 2025 draws near, Maruti has unveiled its EV plans for India till 2030 which included the expected share of EVs in the carmaker's overall sales and the figures seem cautiously realistic.

Having lined up six EVs, a mix of hatchbacks and compact SUVs, to enter the Indian market by the end of FY2030, Maruti estimates that a good majority of its demand, 60 per cent to be exact, will continue to come from its models featuring internal combustion engines (ICE) in India.
This includes models that will run on fuels other than regular petrol, like CNG, biogas, ethanol-mixed fuel (like E20) and even its entry-level mild-hybrids. Maruti recently achieved cumulative sales of 2.5 crore units, of which approximately 21 lakh units were mild-hybrid and CNG models.

In fact, Maruti estimates that its EVs will account for the least demand at 15 per cent. In comparison, Tata, with around a third of Maruti's annual sales in India, estimates that EVs will account for nearly 50 per cent of its demand by 2030.
The country's biggest carmaker expects more from models featuring its newly introduced strong-hybrid powertrain, estimating those models to account for 25 per cent of total demand by 2030. The hybrid tech offers the benefit of lower fuel emissions and significantly more fuel economy, while being more affordable than similar-sized EVs and with no range anxiety.

Maruti's realistic expectations are not to be misunderstood as resistance to EVs. The brand has already made significant investments towards localising as many components of an EV powertrain as it can, especially the batteries, with further investments in the pipeline. It is simply factoring in the limited demand due to the expensive nature of EVs and the fledgling charging infrastructure.
It took Tata around three years to sell 50,000 EVs, and Maruti aims to sell 10,000 EVs a month, which would not be possible unless EVs become increasingly accessible to the masses.
Was this article helpful ?
0 out of 0 found this helpful