Fiats's tiny turbo bags the best engine award
Published On May 20, 2011 01:30 PM By Vikas
The Fiat's 875cc two-cylinder Twin Air has won the 2011 International Engine of the Year Award at the Engine Expo in Stuttgart in Germany. There were expert judges as well as some of the world's most renowned motor journalists. All were awed at the performance of the engine that was extremely low on emissions, high on fuel economy and was powerful enough in its category. There was much anticipation among the judges as well the participants as to how such a tiny turbocharged engine could deliver such performance.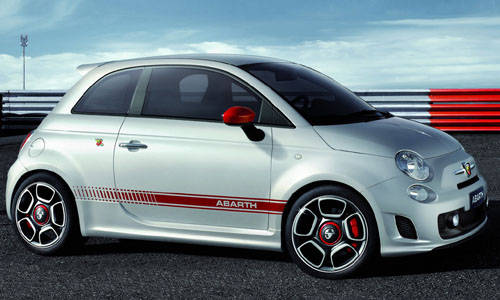 See More Fiat 500 Pictures Read More on Fiat 500
This 875cc engine is currently powering Fiat 500 car. Besides the International Engine of the Year Award, the small engine also bagged the Best New Engine, Best Sub 1-litre, and Best Green Engine awards in its category. Surprisingly, the engine completely beat zero emission electric engines by Nissan and Mitsubishi that were also on display at the Expo. The Fiat Linea and Fiat Grande Punto are fitted with a similar 90 Bhp engine.

See More Fiat Linea Pictures Read More on Fiat Linea
In addition to the Fiat's 875cc engine, BMW also managed four wins in different categories. It's 4-litre V8 found in the M3 was adjudged as the best in the three to four litre category. Besides, its 3-litre DI Twin Turbo also won the best engine in the 2.5-litre to 3-litre' category award. BMW uses this engine in several of its cars. The 2-litre Twin Turbo diesel engine that currently powers the BMW 123d and BMW X1 also won the best engine award in the 1.8-litre to 2-litre' category. In addiition to it the BMW 1.6-litre four-cylinder turbo engine that is the joint product of BMW and Peugeot also bagged the best engine award in the 1.4-litre to 1.8-litre' category.

See More Fiat Grande Punto Pictures Read More on Fiat Grande Punto
Meanwhile, Volkswagen's 1.4-litre TSI Twincharger engine retained its title in the 1-litre to 1.4-litre category for the third year as well. Moreover, the biggies category engine awards in the above 4 litre category were comfortably bagged by Ferrari. The 570bhp, 4.5-litre V8 engine currently powers the Ferrari 458 Italia.
New Car Insurance - Save Upto 75%* - Simple. Instant. Hassle Free - (InsuranceDekho.com)
Sell Car - Free Home Inspection @ CarDekho Gaadi Store
Was this article helpful ?
0 out of 0 found this helpful