Factory Delivery
Modified On Sep 13, 2013 03:08 PM By Rahul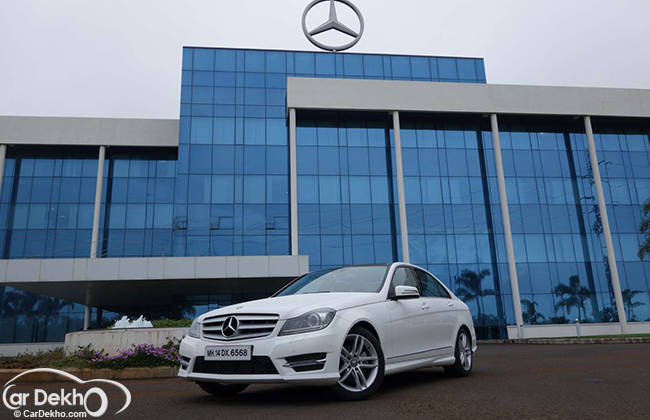 German manufacturers offer European factory delivery for their American customers. As several of the cars are complete body import, German manufacturers offer such packages to encourage plant tours and also an opportunity for better bonding with the customer. In India, most of the German luxury cars are assembled at their plant in the sub-continent, hence car buyers aren't offered such opportunities. We like to do things differently and for the same reason we picked up our new Mercedes-Benz C-Class long termer from the company's state-of-art Chakan plant in Pune.

On 26th August, Mercedes-Benz slated the day to roll out its first GL-Class from the Pune plant. This is the second plant in the world for the German luxury car manufacturer to assemble the GL-Class. Since, we were visiting the plant, when we decided to make it the auspicious day for the delivery of our new C-Class long termer. Generally, people who opt for European factory delivery, visit the plant and are also a part of activities built around the plant. We knew what exactly did we need and then headed to this Chakan plant in Pune. Read further as the surprise unfolds.

The Mumbai-Pune Expressway has been a blessing for commuters between the two cities. We reached Chakan in less than four hours from Mumbai. Then we headed to the assembly line where Mr Kern, MD and CEO of Mercedes-Benz rolled-out the first GL-Class. The CKD route of this SUV helped to reduce the cost of the GL-Class.

Then we got into one of the GL-Class to experience the off-road track built by the company within the premises for its customers. The GL-Class showed absolutely no sign of struggle while driving on an incline, or tilt or even on even surfaces where we had turned on the differential lock. A good experience, and soon we got on to our real work— picking up our C-Class long termer.

We expected Mercedes-Benz to astonish us with some more surprise, but it seems like the plan was beyond our imagination. The C-Class we got had only 88kms on the odo. A brand new C-Class was about to make its way into our test car fleet, and the experience was just like that of a new car, with the biggest bonus being we didn't have to buy the car.


The C-Class was the C250 CDI, the most powerful in the lot and also not the AMG-kitted, which meant higher ground clearance. Memories of the One More Night Feature story became fresh and we were glad to get a white colour C-Class with the black panoramic roof. To know more about how the C-Class excels in real world conditions, read our reliability report in the Expert Reviews section.
Was this article helpful ?
0 out of 0 found this helpful