Datsun redi-GO AMT: 3 Myths About Automatic Cars Busted
Modified On Jul 16, 2018 02:28 PM By Sponsored for Datsun redi-GO 2016-2020
Contrary to popular belief the Datsun redi-GO AMT, the best-priced automatic in the country, returns a class-leading mileage, has a versatile AMT gearbox and is fun to drive in congested traffic. Read on to find out how it busts all popular myths associated with automatics.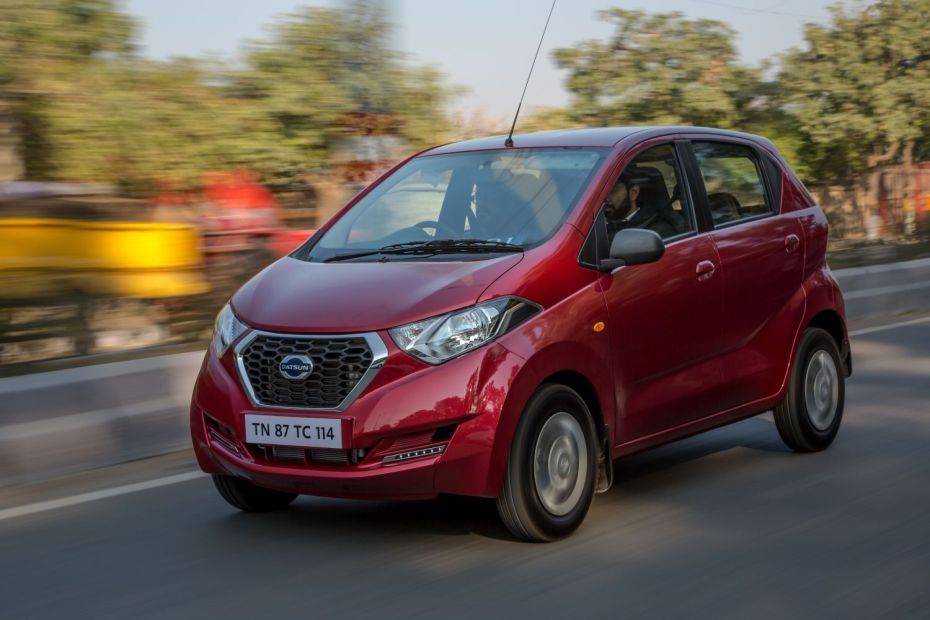 Automatic cars are synonymous with convenience. Breezing through city traffic without having to shift gears or pressing the clutch pedal is certainly a luxury. However, what automatics are also synonymous with are expensive price tags, frequent visits to the fuel pump and the lack of 'fun' in your overall driving experience. Such myths have often deterred buyers from owning this luxury. But not anymore, thanks to the Datsun redi-GO AMT.
The Datsun redi-GO AMT is not only the best-priced AMT-equipped car in the country but is also more fuel efficient than its manual transmission-equipped rivals. Surprised? Well, the Datsun redi-GO just busts all the myths and preconceived notions that we associate with automatic cars. Read on to find out how.

Myth 1 - Automatic Transmission Are Only Available In Expensive Cars
Well, they used to be, before the redi-GO came along that is. With its disruptive pricing, the redi-GO strikes the right balance between affordability and aspiration. Priced at Rs 3.96 lakh (ex-showroom pan-India), it is the best-priced automatic car available in the country. At a competitive price, redi-GO comes with a complete package of comfort, convenience and safety.

Myth 2 - Automatic Cars Are Not Fuel Efficient
The redi-GO with its groundbreaking ARAI-certified mileage has effortlessly busted this myth and how. In its AMT guise, it returns a fuel efficiency of 23 kmpl (ARAI claimed), thanks to the Smart Drive Auto Transmission. This makes the redi-GO 1.0 AMT more fuel efficient than even some manual transmission-equipped hatchbacks.

Myth 3 - Automatics Are Not Fun To Drive
Sure, automatics are all about convenience. And so is the redi-GO AMT, thanks to the Rush Hour mode. Lift your foot off the pedal and the car starts moving at speeds of upto 5kmph. This especially comes as a blessing in bumper-to-bumper traffic. But what about those spirited corners and the overall fun of driving? Well, switch to the manual mode and call the shots yourself. The versatile nature of the redi-GO AMT makes for a lot of fun behind the wheel, while offering peace of mind in bumper-to-bumper traffic.
Takeaway: With all the myths around automatics laid to rest, the Datsun redi-GO goes on to make a strong case for itself with a long list of features. Its funky design not only appeals to the masses but also gets modern touches like LED DRLs up front. Speaking of the design, the tall boy aesthetics have a lot going in its favour. The class-leading ground clearance of 185mm, for example, tackles Indian roads effortlessly. Its high SUV-like seating position gives a commanding view of the road. Room inside the cabin is aplenty as well, thanks to a 2,348mm wheelbase, enough for seating five adults abreast. Got luggage? No problem. The 222-litre boot is enough to gobble up your weekend bags.
Was this article helpful ?
0 out of 0 found this helpful