Sponsored
All-new MG Hector 2021: Redefined Technology For Superior Comfort
Modified On Jan 12, 2021 03:54 PM By Sponsored for MG Hector 2021-2023
The all-new MG Hector 2021 redefines customers' comfort and convenience with its revolutionary i-Smart system and cool app features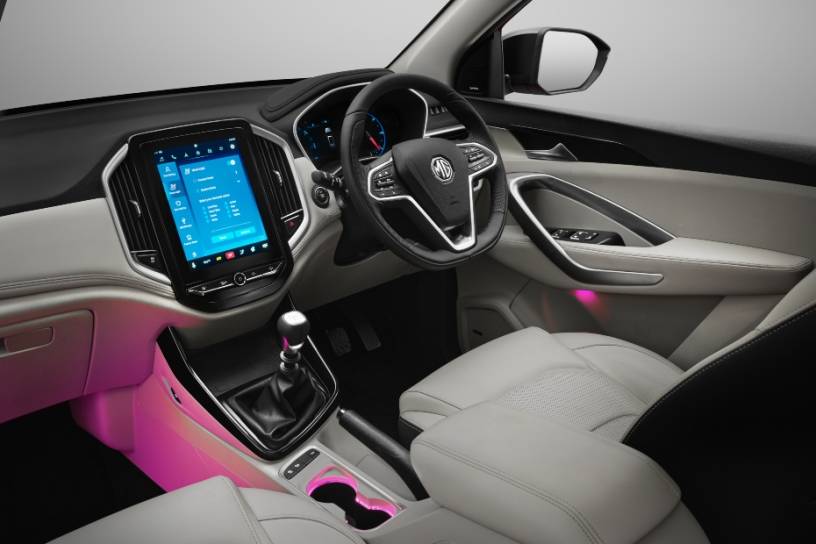 Refreshed Technology
The MG Hector has always been at the forefront of using technology to offer better comfort and convenience to the customers. Its "Internet Inside" feature is already a big hit in the Indian market and with the new 2021 model, MG has taken the game forward. The i-Smart system of the SUV has been upgraded and it now understands more than 35 voice commands in the first-of-its-kind "Hinglish" language. It's a truly cool experience to use voice command in your own language to accomplish almost all things inside the cabin-after all, who wouldn't love saying "Hello MG, AC chalao" or "Hello MG, Radio Bajao."
The use of "Hinglish" for voice commands in the updated Hector reflects MG's commitment to India. The feature is unique to the Indian market and has been invented after comprehensive research and a series of experiments conducted by the company. It makes the in-cabin experience smooth and seamless both for the driver and occupants. The large 10.4-inch touchscreen infotainment system further enhances the convenience with its intuitive design and layout.

Another significant addition that is sure to find favor with customers is the new wireless charging system on the new Hector. It's ultra-fast and capable of charging the battery in almost no time. The three-step ventilation system for the front seats is also an intuitive touch and is sure to prove useful in hot climes like ours.
Updated MY Internet Features
The new Hector 2021 has updated connectivity features too. With the help of MG's i-Smart app on the Apple Watch, owners can control a variety of operations such as lock, unlock, AC controls, and even the unroof. The Wi-Fi connectivity empowers the occupants to connect with their mobile hotspot or even with the home's Wi-Fi network. You can voice search for your favorite music or artist on the Gaana app and check the weather forecast on AccuWeather. Adding to the safety credentials of the Hector is the in-car voice alert for the tyre pressure. The system is designed to issue audio alerts in case the tyre pressure is abnormal, making journeys safer and more secure. The high-speed alert feature in the app is also aimed towards enhancing safety and its customizable nature (in-app) makes it unique and highly useful. You can set the engine start alarm on the i-Smart app and will be notified if the engine starts between a preset time. In addition, the low battery indicator is also a very useful touch to help you plan things in advance to avoid any last-minute breakdown.
MG Hector 2021: Customer-Centric Approach

MG has customized its globally acclaimed Hector with Indian customers in mind. The company has shown an extraordinary commitment to the Indian market and the proof lies in the way voice commands can now be operated through the "Hinglish" language. It's not only the segment-first feature but also the first-of-its-kind convenience that is expected to pave the way for more adaptable technology in the future. Moreover, the i-Smart app now offers a host of additional features that takes the convenience of owning the new Hector to a different level altogether. We're sure that you're excited to know more about the new MG Hector 2021. So, waste no time and visit your nearest MG dealership today to check out what it's like to own India's favorite Connected SUV.
Was this article helpful ?
3 out of 4 found this helpful