Eight Night Driving Tips for Your Safety
Modified On Oct 05, 2012 01:19 PM By CarDekho for Audi A6
Research shows that night driving needs far more caution than driving during the day. Roads during the night no doubt look more beautiful compared to the day, they are quite empty yet alongside, they are certainly more dangerous as well. The main difference between night and day driving is of course visibility. Our vision, after sunset is limited because of the low colour contrast and while driving it is further restricted because of the glare of the headlights from oncoming vehicles. Thus, it is very important that we keep certain ground rules in mind to make our night drive enjoyable as well as safe. Here are a few pointers from CarDekho.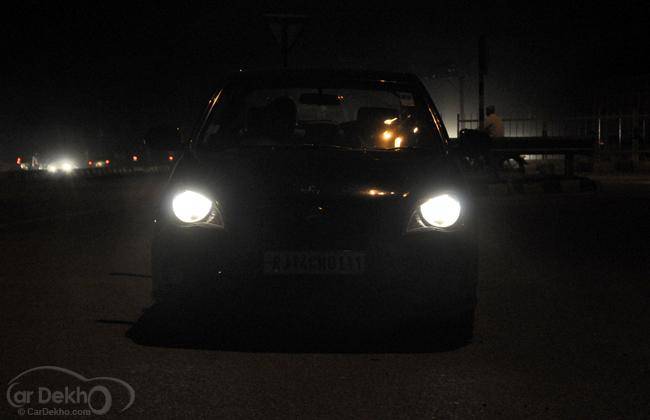 Check Lights
Check and cross check all the lights of the car so as to make sure that they are working fine. These lights include headlights, Brake lights, indicator lights, fog lights etc. None of these lights should be fused as these dirty lamps or fused lights will hamper the visibility of the driver and would also fail to alert other vehicles around you about your presence.

Clean Windows & Windscreens
Keeping these clean is of utmost importance to help the driver see the road clearly and avoid dazzle. To make sure that the windscreen is clean, it's important that the windscreen washer is always filled and the wipers are working perfectly.

Rear-view mirrors
All the latest cars are now equipped with rear-view mirrors which have day and night settings. With these settings one can change the angle of the reflective surface which in turn helps avoid glare of the headlights of vehicles behind you. Along with the rear-view mirror the ORVMs (Outside Rear-View Mirror/Wing Mirror) should also be adjusted in such a fashion that blinding high beams of headlights do not hit the driver right in the eye and cause discomfort or temporary blindness.

Don't Over Speed
It is especially wise during night driving to not speed because the visibility is low as compared to the day, especially on Indian streets where we have cycles and pedestrians' right where we drive our cars, which are very difficult to see during the night. Also, it is advisable that you should increase the distance between your vehicle and the one ahead of you to avoid any mishap in case of panic stops/sudden stops.

Understand the use of High beams and Dippers
Avoid driving with a high beam in crowded areas and blinding fellow drivers. However, in case of a clear road, especially if the lights on the road are dim, use high beam. When you see a vehicle approaching, dip your headlights even if the oncoming driver doesn't. There is no harm in being courteous even if others aren't. When the approaching vehicles don't lower the beam, don't stare into the lights because that would result in blurring your vision or partial blindness even after the vehicle has crossed. Instead try focusing on the white line which is drawn on the road to help you drive on your side of the road.

Learn to flash Dipper
Along with horns, it's vital that you learn the importance of flashing a dipper. We have become very used to honking and tend to ignore it; for your own good and because you might have drunk drivers around you it's important that you be extra careful. Yes, don't blind the approaching drivers by continuously flashing headlights but while overtaking, while at a crossing and while turning; this habit might prove to be a boon to you.

Be careful of drunk drivers
Even if you don't do it, others may still do… The basic rule of driving in India; drive defensively rather than aggressively, stands true even here. Drunk drivers might not be swerving or over speeding but they are very prone to missing stop signs and signals and sometimes they might just switch between lanes without any notice or warning.

Never drive during night when you are tired
One shouldn't drive altogether when tired but this rule should be followed stringently especially during nights because night driving requires a lot of concentration and requires the driver to be diligent. In case you feel tired, get off the main road, make a quick stop probably at a petrol station, stretch yourself and take a walk, drink some water, wash your face. Don't gamble a night drive in this situation because if you lose this bet, it may end up costing you your life. Be careful, be diligent and drive safe.
Photography By - Sitaram Swami
*Ex-showroom Price in New Delhi