10 Precautionary Monsoon Tips for your car
Modified On Oct 05, 2012 01:24 PM By CarDekho for Audi A3
During the rainy season the chances of road accidents increases due to poor visibility and rash driving by people. It is best to be little more careful while driving on wet roads where even a single mistake can be dangerous. Here are some monsoon checks that you can do by yourself and enjoy a safe and secure ride.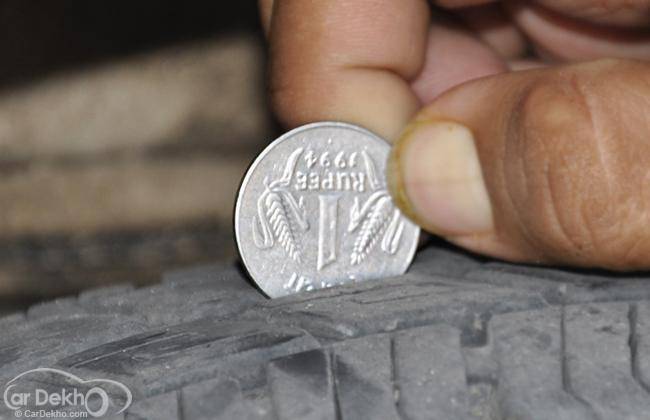 Tyres
A tyre has treads on it which help in displacing excess water and increase the contact of the tyre with the surface. The more the contact area, the better the grip provided by the tyre. With worn tyre treads, the chances of loosing road grip becomes high. A normal tyre has a life of 4 years and changing it every 4 years is recommended.

Wiper blades
The life of a wiper blade is about a year. The rubber on the wiper blades hardens during summer, making it brittle which eventually leads to scratches on your windshield that reduce visibility. Hence, we recommend replacing the wipers every year for wind shield protection.

Spare Tyre
The spare tyre should be inflated; to avoid getting stuck in the rain for hours. Since traffic is usually low during heavy rains, there is a possibility you will not be able to get any help from oncoming vehicles.

Washer Tank
Keep a check on your windshield washer tank and make sure it is full and add some detergent or windshield cleaning liquid to it. This will help you in case you happen to get mud or any such material onto your wind shield.

Things one should carry
Always have drinking water and some edibles or fruits so that you don't remain on an empty stomach if you get stuck in a traffic jam due to rain.

Air-con
Always use air-conditioning to avoid fogging up your cars wind screens and windows and make sure all the options on your air-conditioner are in working condition.

Battery Terminal
Before starting up the car, apply some petroleum jelly to your battery which ensures that the terminals don't rust.

Driving through water
It is advisable not to drive through more than six - eight inches of water. However if you must do this, you can always drive in a lower gear at a higher rpm.

Hazard light
While parking off a roadside always switch on the hazards for better visibility.

Insulate your wiring
Insulate your wires with the help of duct tape to avoid any short circuits and make sure all your fuses are working well and are protected.
Photography By - Sitaram Swami
Petrol19.2 kmpl
Diesel20.38 kmpl
TransmissionAutomatic
*Ex-showroom Price in New Delhi