Aston Martin changes Vantage GT3 to GT12 after Porsche grumble
Published On Mar 24, 2015 05:16 PM By Bala Subramaniam for Aston Martin Vantage 2011-2019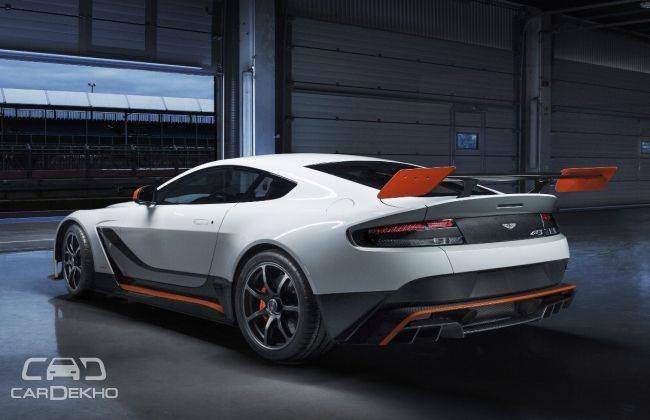 Aston Martin has decided to change the name of its Vantage GT3 to Vantage GT12 after Porsche sent out lawyers to the British brand claiming ownership for the name. Aston Martin unveiled the new track inspired Vantage GT3, er, GT12 at the 2015 Geneva Motor Show. While Aston Martin argues that the GT3 name has been used by several other brands like FIA GT3 racing series and the Lotus Espirit GT3, Porsche is disagreeing as it has been using GT3 for a long time, giving the German brand sole rights of the name for road-going cars.

Rather to take on the Porsche with a lawsuit, Aston Martin has decided to change the name and save money and time. The Aston Martin Vantage GT12 is powered by the company's long serving 6.0-liter V12 engine tuned to make 592 hp. The car gets better power to weight ratio thanks to the extensive use of carbon fiber. The light weight yet strong material has been used in front fenders, hood, doors, the center stack and Alcantara-trimmed racing buckets. Only 100 units of the GT12 will be built.
Read More on : Aston Martin Vantage expert review
Was this article helpful ?
0 out of 0 found this helpful