Preview: Ford Figo Aspire fuel economy challenge
Published On Nov 05, 2015 07:37 PM By CarDekho for Ford Aspire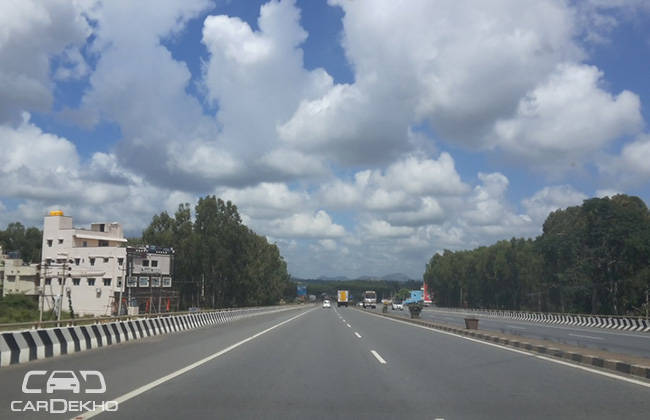 The fuel efficiency figures of Ford Figo Aspire's diesel variant stand at 25.83 kmpl, according to the official ARAI ratings. This makes Aspire one of the most fuel-efficient sedans in India. The point of marvel is that the car manages to deliver such fuel- efficiency, while offering the class-leading power output of 100PS. Fuel economy is one of the foremost priorities for a new car buyer in India, especially when entry level sedans are in consideration. The question still stands as to "how efficient are these cars in the real world driving conditions?" So we set out to find some answers and to do so, we drove the new Ford Figo Aspire from Mumbai to Bangalore.

This Mumbai-Bangalore fuel economy marathon, is a reiteration of Autocar India's challenge, which took place way back in 2008. Autocar drove a Ford Fiesta diesel for 996.7km from Bangalore to Pune in 24 hours 20 minutes and achieved a fuel-efficiency of 33.4kmpl. In 2013, we managed to break that record with a Renault Scala diesel and achieved 39.94kmpl in 21 hours 16 minutes on the same route. Fast forward a couple of years later and now in 2015, we have strapped ourselves into a Ford Figo Aspire, in hopes of improving our previous record by hitting the 40kmpl mark.

We carried out a dry run on 4th November, between NICE Road (Bangalore) and a point tad further than Tumkar. We topped up the car before hitting our starting point, while carrying bottles of spare diesel. Once at the starting point, we stopped and filled the car to the brim, until the air bubbles escaped and the fuel tank just couldn't take anymore. Next step involved us resetting our odometer and GPS before we commenced the 172km run, a few minutes past 9am.
Aspire's torquey diesel mill helps one easily cruise at a speed of 50-55km/h without pressing hard on the accelerator, which also means that your gentle inputs to the pedal, make the car easily maintain the required speed. We manage to achieve an average speed of 45kmph, courtesy of toll traffic jams and occasional slow moving truck. This also resulted in a 4 hour travel time before we reached our pre-decided petrol bunk for a refill. The arduous strains of the road were mellowed because of the comfortable seats and a lovely audio system that does justice to your favourite tunes.

At the petrol bunk we were more than eager to see what were the result of our test run. After filling the car up, we discovered that the Aspire took in exactly 2.94 liters from the dispenser. so we parked the car aside and waited as the fuel settled in, before we started pouring in 150ml of measured diesel in consecutive installments until we saw diesel settling at the brim. The car took exactly two feedings of 150ml each, before we saw the the diesel surface. Next, we waited for 5 minutes and shook the car a couple of times, before it gave in and swallowed another 50 ml of diesel i.e. before spitting out a few millilitres. In conclusion, the Aspire took in around 3.29 litres for a 172km sprint and obviously we were rendered gob-smacked because this meant the car featured a fuel-economy of 52.27 kmpl in its real world application on a busy highway. Try and fathom a fuel-efficiency of fifty two point twenty seven kilometres to a litre.

This has bestowed us with ample confidence that Aspire diesel will easily break our previous record of 39.94kmpl. The drive starts on the morning of 5th November and will monitored by an automotive journalist and an entrepreneur-cum-automobile fanatic, along with our cameraperson, who will be traveling in a back-up vehicle.
So, join by using hashtag #FigoAspire on various social media channels, as we attempt to make history with the economy run challenge of the drive from Bangalore to Mumbai.
Was this article helpful ?
0 out of 0 found this helpful