Fiat 500X - Would this be a game changer for Fiat in India?
Published On Nov 15, 2014 01:00 PM By Bala Subramaniam
7405 Views

Write a comment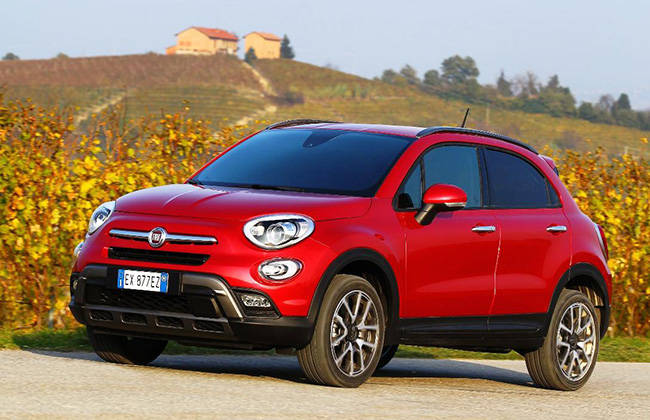 Ok, first things first. Fiat is a good brand with great products. But Fiat's journey hasn't been a smooth one so far. After the breakup with Tata, the company started fresh and now seems to be on the right path. The company already has three products in its lineup - the recently refreshed Linea and Punto Evo and a new crossover-styled Avventura, with the Abarth 500 confirmed for December launch. Fiat Linea, though a good car has tough competition with some proven names. Punto Evo again has a wider competition while Avventura is still fresh. So, this is where 500X could be a game changer for Fiat in India as Duster was for Renault. If launched.

The design of the Fiat 500X is clearly connected to the 500 family with circular headlamps, chrome grille and more. The car measures 4.25 meters in length, 1.80 meters in width and 1.60 meters in height. There's a luggage space of 350 litres and can be expanded wit Fold&Tumble rear seats and flat folding front passenger seat. The 500X will come in two variations - Pop, Pop Star and Lounge trim levels will be city themed while the Cross and Cross Plus are for the adventure minded.

Inside, the Fiat 500X gets a new three pod instrument cluster with a 3.5-inch display in the middle pod while speedometer and odometer flank either side. According to the trim level, you get a 5-inch or a 6.5-inch touchscreen systems, Beats audio system and extensive use of sound-absorbent materials, from the soft-touch dashboard materials to the PVB layer inside the windscreen for improved articulation index.

Being a crossover, the 500X is expected to go off roading or pretend to at least. To aid this, the car gets a ground clearance 179 mm (for all-wheel drive version, 162 mm for front-wheel drive models) and approach, departure and breakover angles are 21.3°, 30.1° and 22.3° respectively, bumpers and protective skid plates.

Coming to the engine range for the Fiat 500X, there's a whole lot of it. The front-wheel drive, petrol models get the option of a 1.6-litre, 110 hp E-torQ engine with a five-speed manual gearbox or a 1.4-litre, 140 hp Turbo MultiAir II petrol engine with either a new-generation six-speed manual gearbox or six-speed twin-clutch transmission. The all-wheel drive petrol comes with a 1.4-litre, 170 hp Turbo MultiAir II engine equipped with first-in-class, nine-speed automatic transmission as standard.

On the other side, the front-wheel drive diesel variants come with a 95hp, 1.3-litre MultiJet II turbo diesel, equipped with a five-speed manual gearbox, and the 120hp 1.6-litre MultiJet II turbo diesel equipped with a six-speed manual gearbox. The four-wheel drive diesel is powered by a 140hp 2.0-litre MultiJet II turbo diesel and can be fitted with a six-speed manual or nine-speed automatic transmission.

And after all the talk about safety in the Indian cars, Fiat will do a socially responsible act by launching the 500X in India. The standard safety package for the 500X comes with ESC (Electronic Stability Control) and DST (Dynamic Steering Torque) systems, ABS with EBD; ERM (electronic rollover mitigation); Hill Start Assist; ASR (traction control); MSR (gearshift engine torque management); electronic parking braking, TPMS (tyre pressure monitoring system); front fog lights with cornering illumination (excluding Pop); automatic windscreen demisting (excluding Pop) and six airbags. Kindly note that other safety features like ACC (adaptive cruise control), Lane Assist (lane departure warning system); Blind Spot Assist (lane change assistance system); ParkView reversing camera and Rear Cross Path (reversing blind spot warning system) will also be available as options.

That's the Fiat 500X for you. Whether it will be launched in India or not is a decision Fiat has to take. But either way, it would be a wisely thought one. If Fiat can localize it and price it competitively, Fiat 500X could be the car that swings the fortune around for the Italian company.
Was this article helpful ?
0 out of 0 found this helpful