5 Reasons To Buy A Hot Hatchback
Modified On Jun 13, 2016 02:33 PM By Tushar
Performance – it's something we look for in every aspect of life, whether it's performance to deliver those monthly targets or performance by the pizza delivery man to get you that order in under half an hour. This need for performance also drove in the creation of hot hatchbacks back in the 1980s. Automotive trends have come and gone, but here we are over 3 decades later and this type of car is still as popular today as it was back then, if not more.
So why is this? How is the simple formula of adding more power to a regular small car so effective? Well, here're 5 reasons that make hot hatchbacks so desirable:
Practicality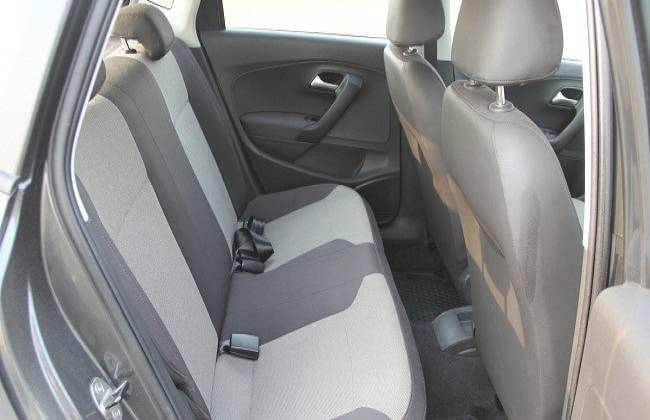 Hot hatchbacks offer enough performance to get a smile on your face, but they still make great everyday cars. So when you're not looking to take a few hard corners on that weekend trip to a nearby hill station or burn through a few tyres on a track-day, you can still drive it to the neighbourhood grocery store and have enough space in the boot for luggage. There are also enough seats to take the family around on a daily basis, so it's one car that manages multiple roles.
Affordability
Performance sedans, sports cars and supercars show no mercy to your wallet. They're big in size, need bigger engines and come with big price tags too. Hot hatches, meanwhile, have affordability as one of their core values. They have to appeal to a wide audience, including young buyers who usually can't afford expensive cars.

(Soon-to-be-launched Baleno RS pictured)
The Abarth Punto and Volkswagen Polo GT TSI/GT TDI are popular hot hatches in India that can be yours for Rs 10 to 12 lakh. For a little more exclusivity, VW will also launch the Polo GTi that will set you back by around Rs 20 lakh. That's a big amount, but what you get is a road scorching power output of over 190PS that gives it a 0-100 kmph time of 6.7 seconds. That's quicker than the BMW 320i which costs almost twice as much.
Usable Performance

Think of the Audi R8, Lamborghini Aventador, Pagani Huayra, Ferrari 488 GTB or Porsche 911 and all that comes to mind is their jaw-dropping output figures and top speeds. However, while all these cars cost as much as a luxurious home, you rarely get to use even 10 per cent of their potential. Speed limits, narrow roads and traffic ensure that you always have to hold off the throttle, unless you're in a safe environment like a race track, where pushing your supercar to its limit is legal.
A hot hatchback, on the other hand, offers just the right amount of performance. You can mash the throttle to make an overtake in the blink of an eye and even amateur drivers can manage what performance the car has to offer. Even on the open highway a hot hatchback will thrill you with how well it can manage high speeds, leaving bigger cars far behind.
Compact Size

A small footprint makes hot hatchbacks easy and precise to handle. The small wheelbase coupled with a precise steering makes a hot hatch easy to flick into corners and controlling one isn't a handful. In urban conditions, zipping through traffic or parking in a tight spot is no hassle either.
Discreetness

It's always good to have a car that's capable of mind-boggling performance that doesn't scream about its capabilities all the time. Granted, some performance hatches do get loud stickers and wild paint jobs, but many of them have subtle additions (tweaked bumpers and front grilles, different wheels, spoilers etc) that only a keen eye can spot.
Maintaining a low profile is cool and such cars are for the classy driver who drives a fast car for the joy of driving and not to beg for attention. Additionally, sports cars tend to invite a lot of jealous miscreants. A hot hatch can hide in plain sight, keeping it safe and sound.
Bonus: Modifications

It's fun and easy to modify a hot hatch. They usually don't use components that are too expensive and improving your performance, handling or aesthetics doesn't entail too much financial pain. You can get better tyres, upgrade to an improved engine map, or even get stylish alloy wheels for Rs 20000 to 40000.
Have any points to add? Share your thoughts with us through the comments!
Also read:
Was this article helpful ?
0 out of 0 found this helpful