Volkswagen mulls a seven seater SUV
Published On Aug 27, 2011 04:59 PM By Meenal for Volkswagen Touareg
Volkswagen Touareg SUV is a hybrid sports utility vehicle (SUV) based on Volkswagen's PL71 SUV platform and has been available in India since long time. Porsche Cayenne and Audi Q7 are its closest in the clan of premium cars of the SUV segment in India. Volkswagen Touareg, however, comes third in the sales. The dismal sales scenario could now improve as perceived by one development that took place recently in the United States of America. The America Chief Executive of Volkswagen, Mr. Jonathan Browning disclosed that the company is keen and is seriously considering the idea of launching a seven seater SUV which would be bigger but lot more inexpensive than the Touareg.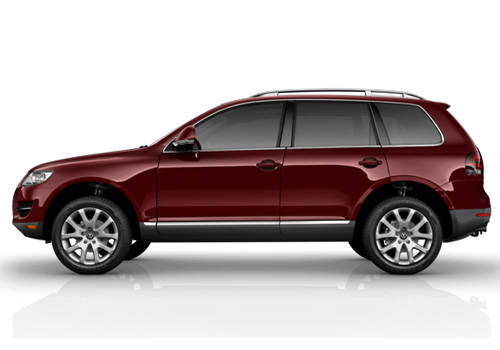 See More Volkswagen Touareg Pictures Read More on Volkswagen Touareg
The details have not been revealed yet about this new seven seater SUV. However, it is speculated that this SUV would have great features under its hood. The features of this seven seater SUV are still a mystery as the things are too raw and new. In fact, the proceedings are still in the preliminary study stage. As per the auto-experts with deep knowledge, this premium luxury car, if ever get produced, is expected to have a typical Volkswagen TDI turbo diesel engine, it may also be made with a hybrid option. With the announcement that this car would be cheaper than Toureg, it is also quite possible that Volkswagen has the will to launch it in many of its global markets including India. It is possibly not an America-only event and also as the company is bearing the sheer developing costs. It is quite obvious that they seem to be having plans to sell them worldwide.

See More Volkswagen Touareg Pictures Read More on Volkswagen Touareg
As far as the sales are concerned, Volkswagen, a global winner has failed to establish itself totally in the India market. Its high end luxury cars viz. Phaeton, Passat and the Touareg have not left an impression and are not the best sellers. We expect that with this new unseen seven seater SUV that will debut in some time as the idea materializes, the company improves its prospects here in India.
Read More on : Volkswagen Touareg