Skoda, Audi to be benefitted the most from EU deal
Modified On Dec 23, 2011 01:01 PM By CarDekho for Skoda Laura 2007-2010
If we are lucky enough, Indian consumers might get their hands on the premium sedans like Skoda Superb or Laura imported directly from European nations. Government is moving heaven and earth together to make this possible by seeking a bi-lateral trade agreement with the European Union. There are some high end negotiations going on by a team of negotiators led by commerce secretary Rahul Khullar. However, it is the manufacturers like Audi, Skoda and BMW who are likely to benefit more out of the bilateral trade agreement who have their cars like Audi A4, Audi A6, Audi Q7 and Audi A8 imported directly from Europe.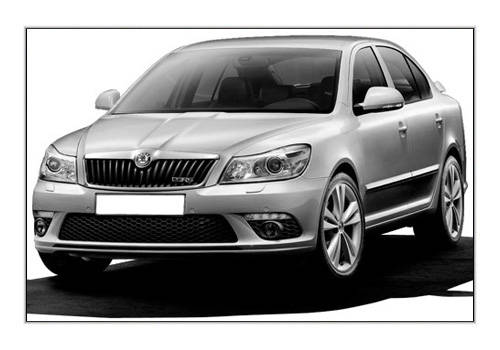 See More Skoda Laura Pictures Read More on Skoda Laura

Ideally, these cars when imported as Completely Built Units (CBU) from the European countries or any other nation for that matter, attract import duties of 100%. The idea is to get the imports based on the Tariff Rate Quotas (TRQ) which is usually applied based on the price of the cars to get a concession on the import duties on the vehicles imported as CBUs. While 60% is what the current rate of tariffs on the imported cars, the negotiators seem to work hard to get the tariff rates further down where the imports from the European Union is concerned. They hope to get the tariffs to as low as 30-40% on the CBU imports. If this does happen, the car manufacturers like Skoda will have their cars like Octavia or Laura directly imported from the European countries.

See More Audi Q7 Pictures Read More on Audi Q7

Why else would they import the cars as Completely Knocked Down (CKD) units when there is no significant difference between the cars imported as CKDs and CBUs. The CKD units imported into the country attracts mere 10% if such cars are further rolled out from the local assembly plants filling in the engine and transmission parts. However, there is an underlying threat for the Indian Government here, where the car manufacturers would want to import cars as CBUs rather than having their assembly plants set up here. BMW 7 series is another car which might see a maximum reduction on the tariff rates which is also imported from Germany. So, is there a slightest chance on price cut on such models if this trade agreement goes through with EU. Will the car manufacturers pass on the benefits to the consumers are questions that come into the mind with the recent turn of event.
Read More on : Skoda Laura price