Reva cars to run on solar energy in future
Published On Dec 06, 2011 01:30 PM By Ritesh for Reva i
Electric and hybrid engines apart, Mahindra is testing the waters to develop the cars driven with Solar energy. Mahindra Reva is the car being tested for the solar energy project by its Mahindra Solar One wing for feasibility conditions. However, Vish Palekar, business head of one of the Mahindra's partners has clearly mentioned that the new project is still at the initial stages. They are still working on how to convert the solar energy to power the Reva cars. The new technology is likely to come into effect from 2014 in the Reva cars. The success of the solar powered Reva cars will set new benchmarks in the car industry including Mahindra cars.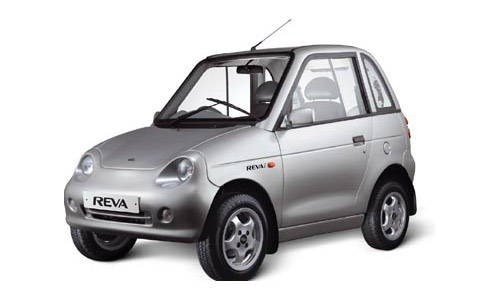 See More Reva i Pictures Read More on Reva i
This could mark a beginning for new set of solar engines that could power the Mahindra's flagship models Mahindra Bolero and Mahindra Xylo going forward. Mahindra apparently finds the Reva cars to be ideal for the ongoing study. Mahindra has 55% stakes in the Reva electric car company and stands to be the only one in the Indian car market to develop the electric cars. On the other hand, there are numerous car makers with proficiency in the hybrid engine technology. But none of them are the domestic car manufacturers. GM, Toyota, Volkswagen and Jaguar Land Rover are the global car manufacturers to have enough insight in developing the hybrid engines.

See More Reva i Pictures Read More on Reva i

There are ample fuel options in the country with petrol, diesel, CNG, LPG and the latest with electric batteries to drive the cars. But, the one driven with the source that is amply available in the universe is totally a new segment that holds good hope for the next generation cars. Mahindra offers the Reva i electric car in India that runs with a 220 V battery generating a power of 2.2 KW and 52 Nm of peak torque. The solar energy project opens the door for new options while the car consumers are suffering with increased fuel prices toppling their budget plans. The CNG and LPG fuel options dont come handy quite easily across the country, though a good option where it is sufficiently available. The lack of infrastructure puts the electric powered cars in the backseat in India.
Read More on : Reva i review