Premier and Fiat Enter into an Agreement Regarding 1.3L MultiJet Diesel Engine
Modified On May 18, 2012 01:54 PM By Vidyadhar
The India based auto maker Premier Ltd. has entered into a partnership with the Indian subsidiary of Italian automotive company Fiat. The agreement signed between the Premier Ltd and the Fiat India Automobiles Ltd. is of three years and concerns with the sourcing of the 1.3-liter MultiJet diesel Engine from Fiat to power the Premier Rio which is a compact SUV. Initially, during the agreement period the number of engines supplied to Premier would be 28,000, but Premier anticipates that the number might further increase with the demand of Rio in the market.

Fiat is going to build the engines at its Ranjangaon facility and will supply it to Premier's facility in Chinchwad, Pune. This close proximity of just 60km will aid both the companies and would ensure daily and just-in-time deliveries. The MultiJet engine is being used by other leading car manufacturers of the country as well and this help in enhancing the services, maintenance and the availability of spare parts for the Rio compact SUV all across the country.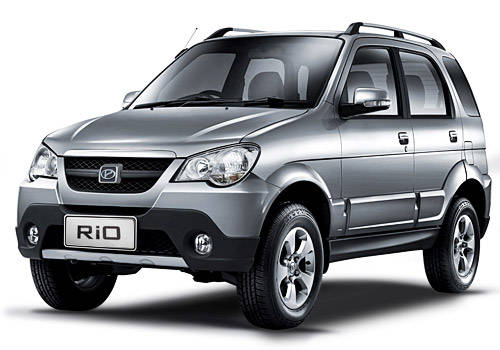 The similar engine type is used by Maruti as well in its various vehicles inlcluding Maruti SX4, and newly launched Maruti Ertiga, Let's hope it makes Premier RiO more desierable. This engine would help Premier Rio become BSIV compliant and would help this SUV expand to cities like Delhi, Mumbai, Bangalore, Pune, Ahemdabad etc whose majority of the current supply is limited to Tier II and Tier III cities.

Premier Ltd. is planning aggressive strategies to strengthen sales and volumes in the major car markets of metro cities. With the inclusion of the 1.3-liter Multi-Jet Engine the power of Rio will be increased to 75 BHP from the current 64BHP and the fuel efficiency will also rise from 16 kmpl to 18 kmpl.

At present the company has 60 dealers in India that take care of the sales and services but this network is expected to rise to 100 by December this year. 200 Premier Authorized Service Stations (PASS) are also being set up which will be fully equipped to support the Rio SUV. The deliveries are expected to begin by August or September this year since the company is in the initial state of technical integration.

According to the Chairperson and Managing Director of Premier Ltd. Mr. Maitreya Doshi, the company values the past Premier- Fiat relationship a lot and is very excited to establish commercial ties once again. About the prices of the Premier SUV Rio nothing has been finalized but with the new engine hustling inside the prices are speculated to be around Rs. 45,000 more that the current price of the diesel variant of Rio. On account of the technical advancements this price difference is definitely not anything unusual between BSIV and BSIH vehicles.