Mitsubishi Lancer Evolution X launched
Published On Nov 18, 2010 03:20 PM By Vidyadhar for Mitsubishi Lancer Evolution X
Mitsubishi Lancer Evolution X has been launched on the Indian terrain today. The eagerly awaited car has been launched by the Japanese car maker Mitsubishi which will come with a price tag of Rs 49.95 lacs. The new baby is equipped with an extremely powerful engine which will drive the speed lovers crazy. It also boasts of great fuel efficiency and latest technology.

Mitsubishi Lancer Evo X is loaded with turbocharged 2.0 litre petrol engine, the new car can produce a power of 291 bhp and speed up to 0-100 kph in just 6.6 secs. The neonate from Mitsubishi can be accelerated to 180 kph or more which will give you the feel of flying in the air.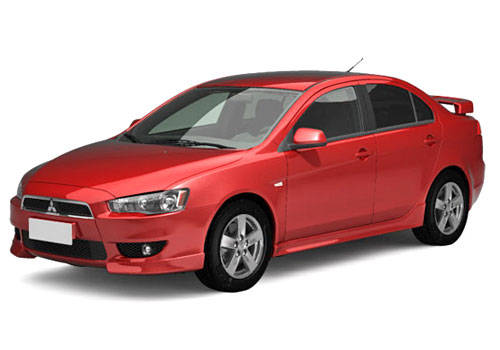 See More Mitsubishi Lancer Evolution X Pictures Read More on Mitsubishi Lancer Evolution X
The unveil of the Mitsubishi Lancer Evolution X in the Autocar Performance show caught the eye of every spectator, and the credit for that goes to the luxury which is affixed with advanced technology and elegant looks. Mumbai witnessed the launch of the most awaited car in the luxury segment, Mitsubishi Lancer Evolution X which is priced at Rs 49.95 lacs.

This half crore neonate from the Japanese automobiles will come as a completely built unit (CBU). The Lancer Evo X will be loaded with DSG-type, six-speed, affixed with double clutch gearbox with magnetic paddles which are attached to the steering wheel column.
The launch was in Mumbai, Maharastra in a four day at Autocar Performance show which started on 18th November. Mitsubishi power band is loaded with 2.0 litre petrol engine which can churn out a maximum horse power of 291 bhp, suffixed with turbo charged engine.

See More Mitsubishi Lancer Evolution X Pictures Read More on Mitsubishi Lancer Evolution X
Well this time it is Mitsubishi raining at the Autocar show as the Japanese auto giant launched two cars. Mitsubishi has always been known for its technical wonders, luxury at par and comfort. Mitsubishi Lancer Evo X, which is a sedan and the second is Mitsubishi Montero, which is an SUV. The Mitsubishi Montero has a BSIV compliant four-cylinder in-line, 3200 cc, turbo charged diesel engine which conjoins with the five-speed manual transmission. The new car can generate a power of 37 bhp which can extend to 199.28 bhp and the torque of 59 Nm can be maximized to 450 Nm of torque. There are also few changes which has been noticed in the car, these are the few cosmetic alterations in the front and rear bumper. The price for the Mitsubishi Montero has not been disclosed.

The two new cars have already created a hype in the market. The rivals are already feeling the ripple with the launch. The two cars Mitsubishi Lancer Evolution X and Mitsubishi Montero has created the buzz with its launch.
Read More on : Mitsubishi Lancer Evolution X expert review
Was this article helpful ?
0 out of 0 found this helpful