King Of The 'Ring: Lamborghini Huracan Performante Unveiled
Published On Mar 07, 2017 12:41 PM By Rachit Shad for Lamborghini Huracan
0-100kmph – 2.9 seconds; 0-200kmph – 8.9 seconds; 100-0kmph stopping distance – 31 metres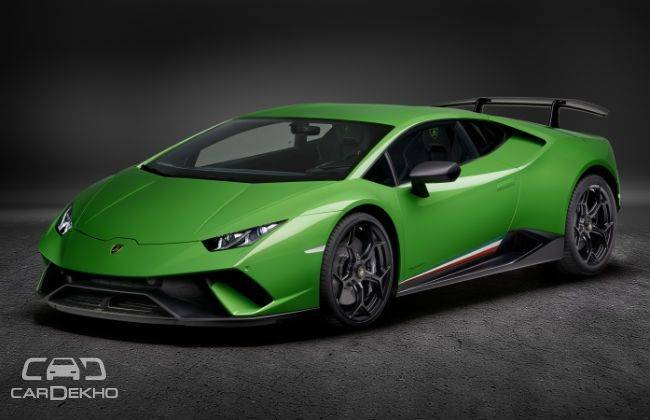 Lamborghini has unveiled the most hardcore version of the Huracan at the 2017 Geneva International Motor Show (GIMS). Christened 'Huracan Performante', it features new Lambo's lightweight tech, active aerodynamics, new chassis set-up, all-wheel–drive system and an enhanced powertrain. Stefano Domenicali, chairman and CEO, Lamborghini, said, "The Huracan Performante represents the powerhouse of Lamborghini DNA and innovation; a 360-degree approach to creating class-leading super sports cars."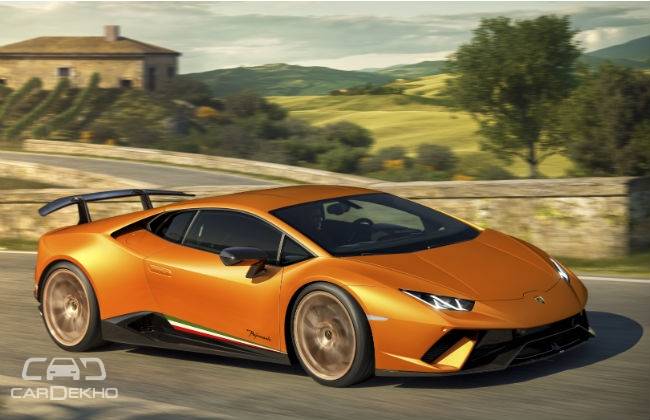 The newest addition to the Huracan family is also the most powerful. Although it is powered by the same 5.2-litre, naturally aspirated V10 engine that does duty in the rest of the range, it is tuned to pump out 640PS of power and 600Nm of torque. The powerplant is mated to a seven-speed dual clutch transmission; and with 70 per cent of the engine's torque available at 1,000 rpm, the Huracan Performante can crack 0-100kmph sprint in 2.9 seconds. The figures are exactly the same as those of its big brother, the Lamborghini Aventador S, which was recently launched in India. Lamborghini claims that the top speed of the Huracan Performante is clocked at 325kmph.

More grunt isn't the only area that Lamborghini has worked on. To keep the overall weight as low as possible, the Huracan Performante is built on a hybrid aluminium and carbon fibre frame. The body is produced from aluminium and Lamborghini's forged composite. Thanks to the lightweight forged composite material, which was used to make the front and rear spoiler, engine bonnet, rear bumper and diffuser, the overall weight has gone down by 40kg.

The car also features Lambo's active aerodynamics tech – Aerodinamica Lamborghini Attiva (ALA). It provides the performance-oriented sports car with an active variation of aero load for high down force or low drag. This helps in getting the car around a race track in the quickest time. It has become the undisputed king of the 'ring (Nürburgring Nordschleife) in Germany by clocking a lap time of 6 minutes and 52.01 seconds. That's about five seconds quicker than the Porsche 918 Spyder and seven seconds faster than the Lamborghini Aventador SV.

Of late, Lamborghini has been making cars worthy of both your bedroom wall and the garage. The Huracan Performante is another proof of that.
Read More on : Lamborghini Huracan price
Was this article helpful ?
0 out of 0 found this helpful