Aston Martin's All-Electric RapidE To Enter Production In 2019
Published On Jun 30, 2017 05:23 PM By Rachit Shad for Aston Martin Rapide
With only 155 units planned, it is destined for a limited edition stint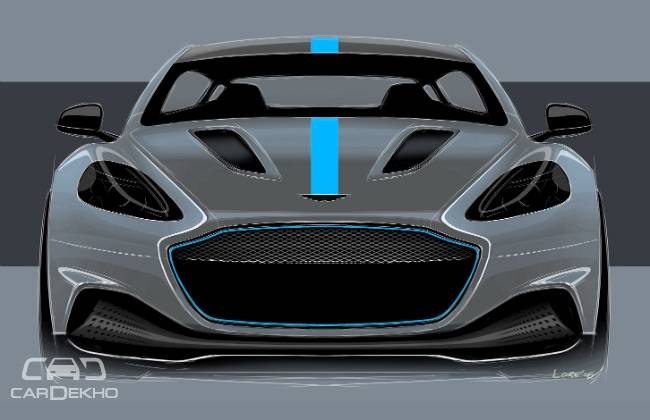 British carmaker Aston Martin has confirmed that its first ever all-electric car will go into production in 2019. Christened as the RapidE, it's different from the Rapide. Spot-the-difference pros would have noticed the use of capital 'E' and small 'e' in the nameplates. Others must have also noticed how a normal person can easily get confused for obvious reasons.
Part of the company's Second Century Plans, which revolves around developing low- and zero-emission vehicles, the RapidE will be the stepping stone with a limited edition stint of just 155 units. It will be based on the Rapide AMR and will enable Aston Martin to finally join the elite club of supercar makers that have been investing in environment-friendly technology.

The RapidE will be co-conceived by teams from Aston Martin and Williams Advanced Engineering. Aston Martin is confident that the RapidE will deliver four-door sports car looks and dynamics of the Rapide S. However, in place of the 6.0-litre V12 under the hood, will be an all-electric powertrain. Whatever be the powertain, one thing is for certain - the car will be drop-dead gorgeous. That's something Aston Martin has already mastered over its 104 years of existence.

As far as internal combustion engines are concerned, they aren't going anywhere from Aston Martin's future plans. Like others, Aston Martin engines might have to lose a cylinder or two and take up turbo or supercharging, to meet the strict legislation demands. We also expect Aston Martin to foray into hybrid powertains, soon after the all-electric RapidE becomes a reality.
Read More on : Rapide Automatic
Was this article helpful ?
1 out of 1 found this helpful